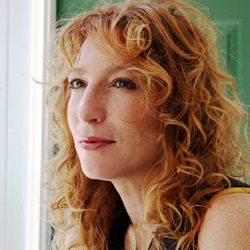 How you grieve depends on many factors including your personality and coping style, your life experience, your faith, and the nature of the loss.
Tampa, FL (PRWEB) September 19, 2013
Led by nationally-known grief expert and former A & E Television personality, Edy Nathan, MA, LCSW, a four-night, five day cruise leaves Tampa on November 7 - 11 and will include a proprietary comprehensive support program that will be used as a life tool for participants, including lectures, workshops and small group interactions. The cruise experience will address many of the questions that are raised when one experiences the loss of a love one, a job, the ending of a relationship, or a major transition in their lives: Where am I in the grieving process? Can I be alone and not lonely? How do I handle anger? How do I deal with guilt and regret that I feel? Am I moving on and healing? How do I turn my grief into grace?
In her expertise as a grief therapist, Nathan interweaves her formal training as a psychotherapist with her views on grief, death, war trauma, and abandonment. She believes that everyone experiences grief throughout their lives in some way and that grief is not just about the death of a loved one, but also the losses we experience in life. This cruise will fill a much needed niche in the field of grieving and bereavement and is good news for the 80+million baby boomers in the U.S. - many of whom will have (or already have) lost parents, spouses, or children. Factoring into the grief equation those who suffer from grief due to major personal financial loss, the trauma of war, and wounded warriors, divorce, or dealing with serious health issues, the number significantly increases as people search for ways to connect with other like-minded individuals, talk about their personal loss, and participate in workshops that help navigate a path to recovery.
Ultimately, Nathan hopes the upcoming cruise experience will give people a better understanding of how our society has changed its beliefs about the process of grieving. She says grief is in our daily lives, and is a highly individual experience. Nathan explains, "How you grieve depends on many factors including your personality and coping style, your life experience, your faith, and the nature of the loss. Whatever your grief experience, it's important to be patient with yourself and allow the process to naturally unfold."
Nathan believes that one simple step toward healing is to slow down and take the time to breathe. "So often during the day we forget to breathe, and being present is often accompanied by being with touch with our breath," says Nathan. For that reason, she is offering her "Breathe Freely" meditation to everyone who signs up for the "Evolution of You" newsletter.
Targeting the Port of Tampa for the first cruise on November 7, 2013, the intimate and stately 10-year old Carnival Paradise is the ideal small ship for the concept, as it is considered to have a "low key" atmosphere and the décor is not flashy as other Carnival ships, which is conducive to the type of group she hopes to target. For more information about the "Turning Grief into Grace" Cruise, visit Edy's website; or call Tawnee Sons at Cruise Planners/American Express, 954-306-9845, or write.
About Edy:
Edy Nathan, MA, LCSW, is a licensed psychotherapist with over 20 years of experience specializing in the integration of psychotherapy and the world of spirituality. She holds a Masters from New York University and Fordham. Nathan has post-graduate training from the Ackerman Institute for Family Therapy, The Gestalt Center and the Jungian Institute. She is a certified EMDR practitioner, regression therapist and certified Hypnotherapist.