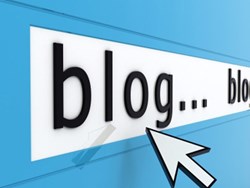 Self configuration of networking, databases, and other tools and be problematic unless you have a managed VPS from ITX Design
Miami, FL (PRWEB) September 18, 2013
Late Wednesday afternoon, ITX Design CEO and co-founder Doug Davis announced that the growing hosting provider would offer a wide range of hosting packages specifically tailored to blogs for small business owners beginning next month.
Virtual private servers (VPS) with ITX Design is the optimal choice to truly harness the power of a dedicated server without the expense to own your own server. VPS is a perfect fit for resellers and consumers alike because resources are more efficiently allocated, which ultimately drive prices down. Nevertheless, for a small sized start-up blog, a VPS with ITX Design is usually more than the customer will ever need, even if the price with another hosting provider is attractive.
With a VPS package from ITX Design, customers get their own virtual operating system with full root access as well as a dedicated CPU percentage or even entire cores dedicated to the VPS account. These packages will also include dedicated RAM which eliminates a potential problem with shared hosting sites taking up more than their fair share of memory
New and exiting clients of ITX Design who decide to take advantage of these premium services will benefit from isolated storage and security, even if everything is self-contained. Small business owners and individuals will enjoy fully customized packages that to meet and exceed OS and application needs
ITX Design clients who insist on a dedicated server as opposed to VPS have to understand that they ultimately assume responsibility for their own server security. Even though it is not a full server, you will need to treat it as such, managing a firewall and any other necessary security measures.
CEO Doug Davis added, "Self configuration of networking, databases, and other tools and be problematic unless you have a managed VPS from ITX Design. Other firms make the client do all of this themselves, whereas it normally comes ready to go on a shared hosting account with ITX Design."
ITX Design since 2001, has been offering the best in and VPS options and offer more disk space and bandwidth than most small business owners can ever hope to use. If potential customers don't require a VPS for the reasons mentioned previously, they can in all likelihood get by just fine with the many shared hosting plans offered by ITX Design.
As trends continues to evolve, its important for business owners to evaluate their options and guarantee that they are providing services that meet their customers needs. ITX Design is committed to making information available on these topics to their rapidly expanding customer base.
Find out more about ITX Design's scalable, custom hosting solutions and services for small business owners and individuals at http://www.itxdesign.com