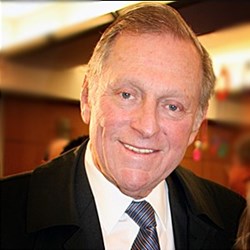 Austin, TX (PRWEB) September 19, 2013
Xplore Technologies Corp. (NASDAQ: XPLR), manufacturer of the world's most powerful, longest-lasting and rugged tablets on the market, have announced that Mr. Philip Sassower, Chairman and CEO of XPLORE will speak at the 2013 Alpha Select Conference hosted by Craig-Hallum Capital Group on September 26, 2013 at Convene Midtown East, 730 3rd Ave., New York, NY. Mr. Sassower will present Xplore's growth strategy.
"Xplore is privileged to be presenting at the Craig-Hallum Alpha Select conference," said Mr. Sassower. "We will provide attendees with an overview of Xplore's business, explain our leadership position in the rugged tablet market, and outline our aggressive growth strategy for the future."
Companies that are attending the Alpha Select Conference have been individually selected by the Craig-Hallum research team based on some of the following characteristics: attractive business model, favorable macro-secular themes, above average growth prospects, strong management team, unique and elegant solution to a large problem, sustainable competitive advantage, and significant unappreciated value.
For investors who are interested in scheduling a one-on-one meeting with Xplore, please visit the Craig-Hallum Alpha Select Conference website to schedule an appointment.
About Xplore Technologies®
Xplore Technologies Corp. has been a leading global provider of truly rugged tablets since 1998. With nearly 90,000 deployments, Xplore tablets are among the most powerful and longest lasting in their class, withstand nearly any hazardous condition or environmental extreme, and feature competitive pricing and significant ROI. The company's products are sold on a global basis, with channel partners in the United States, Canada, Europe and Asia Pacific. Xplore Technologies' tablets are deployed across a variety of industries and sectors, such as energy, military operations, manufacturing, distribution, public services, public safety, government, and other areas with hazardous work conditions. For more information, visit the Xplore Technologies website at http://www.xploretech.com.