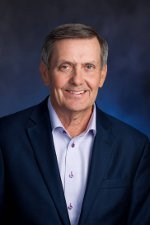 I look forward to advancing the strategy of a company with such impressive growth...
Irvine, CA (PRWEB) September 19, 2013
Healthcare Data Solutions, a leading provider of healthcare information services, announced today that David M. Thomas has joined its Board of Directors.
David M. Thomas is recognized as one of the leading executives in the information technology and services business. His broad range of experience running global businesses demonstrates his leadership in large innovative organizations. As CEO, Thomas reignited the growth of a global health data company by increasing the company's investment in core data assets, analytics and new product development, dramatically strengthening the company's consulting and services capabilities and expanding into new markets and new customers.
Thomas also brings with him a wealth of experience from his 28-year career at a leading global business and technology services company, where he was responsible for a number of domestic and international businesses.
"I look forward to advancing the strategy of a company with such impressive growth," says Thomas. "Healthcare Data Solutions is well-positioned to quickly become a leader in the healthcare data industry, and I'm excited to be a part of their team."
About Healthcare Data Solutions
Healthcare Data Solutions is a leading healthcare information services company focused on building and maintaining the most accurate, compliance-grade data on Physicians, Dentists, Nurse Practitioners and other Healthcare Providers, as well as Pharmacies and Hospitals. Healthcare Data Solutions provides healthcare data, physician validation programs, data processing, compliance services, web services and new customer acquisition programs for leading healthcare firms. Compliance clients can access over 5 million healthcare provider profiles to crosswalk government databases for accurate reporting. Healthcare Data Solutions is the fastest growing healthcare data services company in the United States on both the Inc. 5000 and Deloitte Fast 500 list in 2012. For more information, visit HealthcareDataSolutions.com.