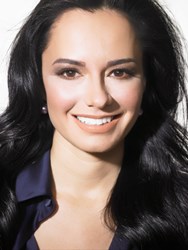 If I have a patient who is 40, I try to reset her to 34. I think anything more than 5 years looks artificial.
New York, NY (PRWEB) September 19, 2013
Dr. Lisa Airan, hailed as one of the top cosmetic dermatologists in the United States, particularly among the fashion set, has been featured in the October issue of Vogue Magazine. The article, written by Betsy Berne entitled Blow Up: How Do You Know if You've Skidded Over the Edge of the Injectables Game discusses the age old question, how much filler is too much?
According to Dr. Airan, patients who typically start getting injectable fillers see a "small improvement" and then continue past the point of recognition. Once patients have plumped up their faces with so much filler, it begins to be hard for them to remember what they originally looked like. As she notes, "They fall over the edge. Literally, the baseline is reset."
Ms. Berne consulted with various individuals who had experimented with large amounts of fillers in the past. One such woman notes that while her face was all plumped up she loved her look and continued to go back for more. However, years later she looks back at that face and realizes that she went much too far, and hardly even recognized herself!
Dr. Airan shared her trick for giving women a younger glow, without compromising the natural look of their face. She calls it "resetting." As Dr. Airan shares, "If I have a patient who is 40, I try to reset her to 34. I think anything more than about 5 years looks artificial. The point is that if things are done well-small things over time-you can really look good and still look like yourself. It's just, well, it's training your eye."
If you are interested in scheduling a consultation with Dr. Airan please call 212-400-0999 or email reception(at)drlisaairan(dot)com.
About Dr. Airan:
Dr. Lisa Airan is a board-certified, world-class cosmetic dermatologist practicing in Manhattan and beauty expert who offers a wide range of services to her much-valued patients.
A dermatologist whose Manhattan office specializes in aesthetic dermatology including BOTOX® Cosmetic and injectable fillers such as Restylane®, Radiesse® and JUVÉDERM®, Dr. Airan also performs laser hair removal in New York and uses lasers for scars, blood vessels, and reversal of sun damage. She performs Thermage® skin tightening, sclerotherapy, acne treatment, chemical peels, GentleWaves, general dermatology, and skin cancer surgery.
Her high profile clients include a who's who list from the fashion industry, entertainment industry, A-list celebrities and modeling world. Best known for her 5 points to good living, Dr. Airan advocates balance through a healthy diet, regular exercise, spirituality, stress reduction, and cosmetic dermatology.