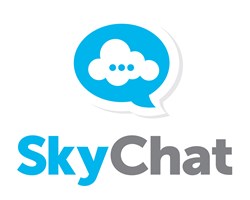 Nice! Seems to integrate well with my shopify store
New York, NY (PRWEB) September 20, 2013
SkyChat, a startup based in New York, recently launched it's live chat platform aiming to redefine the way online businesses provide live chat support to its customers and website visitors. What sets SkyChat apart is it's clean and customizable chat widget married with an intuitive dashboard that features real-time charts, traffic visualizations and sound alerts notifying operators as visitors browse the site or request live help.
SkyChat founder Roshan Singh is also the co-founder and CEO of FX Junction, a social currency trading platform connecting over 13,000 Forex traders and 425 brokers worldwide.
"We wanted to provide live support to the members of our trading network while being able to see what's happening on the site at this very moment. Our search for a service that offered both of these benefits and didn't look like it was built in the '90s proved unfruitful. So we created SkyChat, a light-weight, feature-rich and easy-to-use application built on the latest web standards and technologies that anyone from a solo entrepreneur to a fortune 500 company can use," Singh explains.
Earlier in July, SkyChat beta launch was very well received by the startup community at reddit where over 300 members volunteered to beta test the application and left positive comments such as "This looks awesome!" and "Nice! Seems to integrate well with my shopify store."
"We're constantly rolling out new features and enhancements in response to the great feedback we have been receiving from our customers," Singh says.
To use the SkyChat widget, a website owner creates a free account and inserts a piece of javascript code into their website source code. When logged into their account, the team members can see who's browsing their website and proactively invite anyone to chat or wait until the customers request assistance.
"Chat with your website visitors to provide sales and live customer support, or use it where your business can benefit from real human interaction," SkyChat says on its website.
For more information or to view SkyChat's list of plans, visit https://skych.at/.