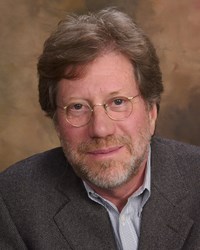 ...it's critical that we use [health information technology] to deliver optimal patient care.
Seattle, WA (PRWEB) September 19, 2013
Qualis Health has issued an innovative guide, "Integrating Clinical Decision Support (CDS) Tools into Ambulatory Care Workflows for Improved Outcomes and Patient Safety," timed to support National Health IT Week. The guide provides a concise, practical implementation framework to help clinicians, care teams and their patients use the information in electronic health records (EHRs) to improve outcomes.
This is the fourth in a series of landmark white papers issued by Qualis Health to guide the effective use of health IT. Previous white papers have been accessed over 100,000 times and posted nationally to the HealthIT.gov website.
"Given the significant investment that's been made in health information technology, it's critical that we use that technology to deliver optimal patient care," says Jeff Hummel, MD, MPH, Medical Director for Healthcare Informatics at Qualis Health and author of the guide. "And it definitely is achievable to design effective clinical decision support to organize, filter and present useful information at the appropriate time to ensure quality of care while managing costs."
Qualis Health's Washington & Idaho Regional Extension Center (WIREC) has delivered health IT consulting services to healthcare providers across the Northwest since 2010, when it was funded by the Office of the National Coordinator to help healthcare professionals achieve meaningful use of EHRs. To date, nearly 2,300 WIREC enrollees have reached that milestone, successfully qualifying for over $58 million government incentive dollars. And WIREC continues to work with over 4,200 providers.
Qualis Health has recently expanded its service offerings for providers to offer simple and straightforward consulting regarding health IT and meaningful use, including its 2014 Membership Value Pathway (MVP) program.
About WIREC
Led by Qualis Health, WIREC provides technical assistance, guidance, vendor-neutral EHR adoption services, and information to eligible healthcare professionals to help them achieve meaningful use of electronic health records (EHRs) and quality for CMS incentive payments. WIREC was selected and awarded through an objective review process by the U.S. Department of Health and Human Services' Office of the National Coordinator for Health IT (ONC). For more information about WIREC, visit http://www.wirecQH.org.
To learn more about EHR adoption, meaningful use and other areas of health IT, visit http://www.healthIT.gov.
About Qualis Health
Qualis Health is a national leader in improving care delivery and patient outcomes, working with clients throughout the public and private sector to advance the quality, efficiency and value of healthcare for millions of Americans every day. We deliver solutions to ensure that our partners transform the care they provide, with a focus on process improvement, care management and effective use of health information technology. For more information, visit http://www.qualishealth.org.