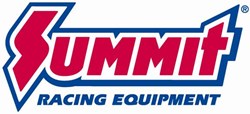 Tallmadge, OH (PRWEB) September 19, 2013
Enthusiasts can bring their Mustang, Camaro, Chevelle, or El Camino's interior back to life with seat upholstery, door panels, and other components that are an exact match for OEM.
TMI doesn't simply reproduce upholstery and panels that are close to factory—it actually matches its products to the original OEM manufacturing specifications. TMI duplicates the OEM fabric and stitching, and makes sure all of its vinyl, fabric, and leather are manufactured to the original specifications so TMI parts blend in perfectly with your existing factory interior. Best of all, TMI makes everything in the USA.
1965-73 MUSTANG

Seat upholstery and foam for standard, Deluxe/Grande, Pony, Mach 1, and Shelby interiors
• Door panels, sail panels, and quarter-trim upholstery

Sunvisors, headliners, and package trays
1982-93 MUSTANG

Standard and articulated front seat upholstery
Sunvisors and headliners
1967-69 CAMARO

Standard and Deluxe seat upholstery and foam
Door panels and interior quarter panels
• Sunvisors, headliners, and sail panels
1964-72 CHEVELLE AND EL CAMINO

Standard and Sport seat upholstery and foam
• Sunvisors, headliners, and sail panels
TMI Products also makes some cool retrofit center consoles for these vehicles. These consoles are covered with Enduratex vinyl in OE colors and grains that blend beautifully with existing interiors. They're made to be an exact fit for your classic musclecar and feature hidden hinges, French seams, deep cup holders, a coin holder, a map pocket, and a secret compartment.
TMI PRODUCTS LINK: http://www.summitracing.com/search/brand/tmi-products?GroupBy=ProductName
Summit Racing Equipment
http://www.SummitRacing.com
1-800-230-3030