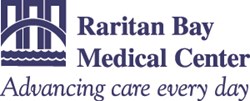 New York, NY (PRWEB) September 19, 2013
Dr. Reema Patel, Dr. Robert Scharfman and Margie Davino will be on the September 22nd edition of WOR's HealthNavigator, a health and wellness radio show on WOR710 sponsored by Raritan Bay Medical Center. Hosted by Abe Kasbo, the hour-long show airs every Sunday at 10PM.
Dr. Reema Patel, an endocrinologist at Raritan Bay Medical Center, will be talking about diabetes as an epidemic and what can be done to prevent and treat it. She will also highlight the symptoms of diabetes and screening for this disease. Dr. Patel will also discuss other measures available to help control diabetes.
Dr. Robert Scharfman, an ophthalmologist at Raritan Bay Medical Center, will be explaining the impact diabetes can have on the eyes. He will also discuss the early warning signs and how often diabetic patients should be monitored.
Margie Davino, a well-known healthcare attorney, will be discussing the latest news surrounding the Affordable Healthcare Act and its impact on patients.
Listeners are invited to tune in to HealthNavigator on WOR710 every Sunday from 10PM to 11PM. HealthNavigator is sponsored by Raritan Bay Medical Center and is produced by Verasoni Worldwide, a marketing and public relations firm with offices in Montclair, NJ.
About Raritan Bay Medical Center
With hospitals in Old Bridge and Perth Amboy Raritan Bay Medical Center (RBMC) is a New Jersey state-designated primary stroke center, a recipient of the American Stroke Association Get with the Guidelines® - Stroke Silver Plus Performance Achievement Award and Heart Failure Gold Performance Achievement Award, recognizing the optimal care of heart failure patients. The hospital is one of less than seven percent of hospitals nationally to achieve re-designation as a Magnet Hospital, recognizing nursing excellence. RBMC is ranked in the top 10 percent of New Jersey hospitals in surgical care according to the 2012 NJ Hospital Performance Report and received an "A" grade in patient safety from the Leapfrog Group. Among its flagship programs are the Human Motion Institute, a comprehensive musculoskeletal program, and Institute for Weight Loss, specializing in bariatric surgery. For more information, visit rbmc.org or facebook.com/myrbmc.
About Verasoni Worldwide
Verasoni Worldwide is a full-service marketing and PR agency with offices in Montclair, New Jersey and New York City. Verasoni Worldwide delivers expertise to multiple markets including healthcare, financial services and banking, government, travel and hospitality and not for profit. Verasoni Worldwide is widely recognized as a leader in developing and implementing meaningful, cut-through creative campaigns for clients. Verasoni Worldwide is a pioneer of the integration of digital and traditional media, including public relations, advertising, brand development, reputation management and global marketing communications strategies. To learn more, visit: verasoni.com. Facebook.com/verasoni. Twitter:@verasoni (http://twitter.com/verasoni).