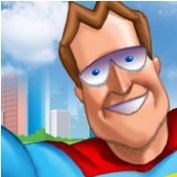 The benefits of contests have been proven to be useful marketing tools for businesses.
Los Angeles, CA (PRWEB) September 19, 2013
Facebook is turning into one of the main ways customers gain information about a company. Many Facebook users spend hours a day on the social media platform, and check it several times throughout the day. With users following and liking many different companies, some get lost in the fray. Companies have started to rise from the pack by offering contests to Facebook fans.
Captain Marketing has begun offering a Facebook contest package to social media clients. The contests can last between one and four weeks, and Captain Marketing has repeatedly measured increases in clients' Facebook activity. A manager of the Social Network Marketing department reports, "We mark the number of Facebook page likes at the beginning of a contest, and then again at the conclusion. On average, our clients have seen an increase of over 250 likes from contest entries, and an increase of 400 likes overall."
The benefits of contests have been proven to be useful marketing tools for businesses. Some contests are designed to encourage entrants to share the contest and page with their friends. The entries also supply business owners with contestant emails. "The benefits are that you know who your fans are," the manager continues, "You can gather their emails and contact entrants in the future with new promotions and special offers. All a business has to supply is a product or service as a prize."
This latest offering from the internet and marketing company has been garnering positive results from its clients. The social networking experts handle the running of the contest. According to the social network manager, "The package includes creating Facebook ads for the contest, graphics specifically for the contest, and creation of the entry forms. Captain Marketing handles the tedious and mundane setup."
About Captain Marketing:Captain Marketing creates strategies for improving traffic to websites.
Captain Marketing is an internet marketing company comprised of SEO experts in the field of local marketing, ecommerce marketing, local lead generation, and online marketing plans. Captain Marketing is at the forefront of emerging social media optimization methods across multiple social network platforms.