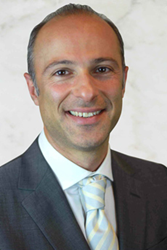 As a physician, I will continue to discuss the risks and benefits of prostate cancer screening with my patients.
Beverly Hills, CA (PRWEB) September 30, 2013
The American Urological Association has officially changed prostate cancer screening guidelines, setting the screening age primarily for men aged 55 to 69. This is a major shift from previous screening guidelines that recommended it for men 40 to 50 years of age.
"This may certainly change the course of what tests are done during annual physical exams," said Kia Michel, MD, a Los Angeles urologist at La Peer. "As a physician, I will continue to discuss the risks and benefits of prostate cancer screening with my patients."
As recent as 2011, the American Urological Association adamantly defended the benefits of prostate screening even after the government advisory committee known as the United States Preventive Services Task Force said that healthy men should not be screened because it could do more harm than good. However, the association has shifted their position on the matter of prostate testing.
As of May 3rd, the association no longer recommends prostate cancer screenings for men 40 to 54 years of age with an average risk of getting prostate cancer. They also do not recommend screenings for men 70 and older.
"It's time to reflect on how we screen men for prostate cancer and take a more selective approach in order to maximize benefit and minimize harms," Dr. H. Ballentine Carter, a professor of urology and oncology at Johns Hopkins University and chairman of the committee that drafted the guidelines, said in a statement.
Not only is the American Urological Association loosening the recommended screening age, but they are also advising patients to get screened every two (2) years versus every year. Currently, millions of men get the P.S.A. test, also called the prostate-specific antigen test, as part of their annual checkup – a result of the urology association's previous recommendation in 2009.
Many physicians are concerned with the shift in prostate cancer guidelines, indicating the confusion for both patients and physicians associated with so many guideline shifts in such a short period of time. Others worry that this recommendation fails to account for high-risk patients, including African Americans and men with a family history of prostate caner.
However, the association states the guidelines specify that some men at higher-than-average risk of getting prostate cancer, such as those with a family history or who are African-Americans, should start screening at an age earlier than 55.
"Patients with a higher risk should talk to a doctor about getting screened at an earlier age," Dr. Michel said. "The age of 55 might be too late for some people with some of these risk factors."
If you would like more information on colonoscopy screening, contact La Peer Health Systems in Los Angeles at (855) 360-9199.
La Peer Health Systems is an outpatient surgery center in Beverly Hills, founded by doctors and focused on providing excellent patient care alongside the most cutting-edge medical treatments available. With 50 world-renowned physicians in 14 specialties, comprehensive medical treatment is offered that takes patients from consultation to diagnosis, treatment, surgery, and ultimately aftercare. The 14 medical departments include orthopedics & sports medicine, gastroenterology, head & neck surgery, colorectal & general surgery, podiatry, ophthalmology, pain management, plastics & reconstructive surgery, gynecology, spine surgery, interventional cardiology, bariatric surgery, thoracic surgery, and anesthesiology. Unlike large hospitals, La Peer's unique structure offers extremely personal care in a safe and controlled environment.
To learn more about La Peer Health Systems, visit http://www.lapeerhealth.com.