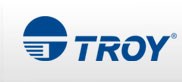 We're continually researching new opportunities to introduce impenetrable printed documentation and authentication and we're proud to offer the TROY SecurePro Jet as one of our newest efforts.
Costa Mesa, CA (PRWEB) September 19, 2013
TROY Group, Inc., a worldwide leader in the printing and management of security documents, introduces the latest advanced imaging printers to its growing line of security printing solutions. Equipped with HP PageWide color inkjet technology, TROY SecurePro Jet X451 Dx and TROY SecurePro Jet X476 Dx offer cost effective methods for adding unique fraud prevention features to any document printed in color or black and white.
Equipped with TROY's exclusive industry-leading security features, the TROY SecurePro Jet Dx creates multiple layers of security on documents that require authentication or are susceptible to forgery and alteration. The TROY SecurePro Jet Dx features significantly improve the security of government issued certificates, identity documents, tickets, corporate contracts, certificates of authenticity, judicial and legal document documents, vital records, titles of ownership, educational reports, diplomas and shipping documents.
The TROY SecurePro Jet Dx printers combine TROY Copy Evident pantograph, TROY microprint and TROYmark to create secure documents in monochrome or color. The patented Copy Evident Pantograph prevents unauthorized copying. The pantograph is a secure printing technology that digitally produces a unique foreground and background pattern to form a hidden word that appears across a photocopied version of a document, such as "VOID", "Illegal" or "Copy". TROY Microprint provides a secondary authentication method. This very small font is readable when viewed at five times magnification or greater and will appear illegible when copied. TROYmark™ is a unique watermark of user defined variable data, printed diagonally across the back of each document. Using fields such as the subject's name, identification number or birthdate, this intelligent anti-tampering technology helps verify that each document has not been altered.
Because these security features are added per print job, secure documents can be produced with the SecurePro Jet using plain paper. If specialty stationery is required, the SecurePro Jet comes with locking paper trays to protect the valuable stationery from theft. TROY also offers specialty security paper.
The multifunctional TROY SecurePro Jet X476 Dx also offers scanning, faxing, copying and printing. The TROY SecurePro Jet X451 Dx offers printing configuration for workgroups that only need to print security and other documents. Both operate in standard office mode and professional mode, economically creating everyday documents for normal use and easily converting to high-resolution print quality when required.
TROY SecurePro Jet printers use HP PageWide technology to create prints at breakthrough speeds. Paper passes through the inkjets in one complete motion so there are no moving parts to maintain or repair. Original HP pigment inks are formulated to produce durable, vivid prints that resist bleeding.
According to Larry Landtiser, Executive Vice President and General Manager, TROY Group, Inc., the new secure printer series illustrates TROY's innovation and leadership in security document printing. "Technology is developing more rapidly than ever before. But just as advanced security imaging progresses, so does the creativity of those from whom we need to protect important printed information," he said. "We're continually researching new opportunities to introduce impenetrable printed documentation and authentication and we're proud to offer the TROY SecurePro Jet as one of our newest efforts."
About Troy Group
TROY Group, Inc. ("TROY") is a worldwide leader of secure on-demand printing solutions. TROY solutions manage, secure and simplify end-to-end enterprise printing environments. TROY offers application software, security printing hardware and specialized consumables for securely printing checks, money orders, transcripts, prescriptions and other important documents. TROY solutions are used by small and medium size businesses as well as large enterprises and governmental organizations to manage fraud, operational risk and comply with government regulations related to protecting information privacy. As a Platinum Solutions Partner to HP, TROY is the only company in the world authorized by HP to enhance HP printers and consumables for use in secure printing workflows. Only TROY MICR and Security printers and HP compatible MICR Toner cartridges are certified by HP for quality and reliability. We sell and service our products to major corporations, banks, key government accounts and distributors worldwide. Visit TROY at http://www.troygroup.com.