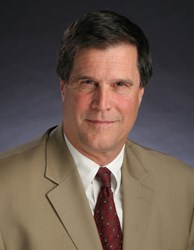 Irvine, California (PRWEB) September 26, 2013
In divorce and dissolution of marriage real property is awarded to one spouse. Newlyweds want to add one spouse on title. Both require a deed to change ownership. Mark W. Bidwell, an attorney, has created a website DeedAndRecord.com to prepare deeds and record deeds with the county recorder.
A deed is a document signed by the owner of the real property that transfers ownership. Deeds are either "warranty deed" "grant deed" or "quit claim deed." Grant deeds and warranty deeds by law have the owner's promises he or she has not conveyed the property to someone else and the real property does not have any taxes, loans, assessments or liens secured by the real property. A quit claim deed conveys ownership "as is."
The deed must be part of the public database maintained by each county in California. The deed is "recorded" in the county where the real property is located. This puts the world on notice how title is held and is the final word on ownership.
Husband and wife owning real property without a trust should take title as "community property with right of survivorship." "Right of Survivorship" avoids probate on the death of the first spouse. By operation of California law ownership of the first-to-die spouse disappears and the surviving spouse is the sole owner. The "community property" designation reduces or eliminates capital gains tax. The surviving spouse receives a full step-up in basis on real property.
"Community property" designation has legal issues in the event of divorce or dissolution of marriage. Separate property interest in real property designated as community property may lose its separate property interest and the other spouse obtains a one-half ownership in the real property in the event of a divorce.
In divorce or dissolution of marriage ownership of real property of the marriage is awarded to one spouse. The spouse awarded the real property must be the sole owner of record to sell, refinance or borrow on the property. If the non-owning spouse remains on title as owner he or she may inherit the house on the death of the other spouse.
The non-owning spouse conveys his or her ownership interest by deed. The deed is often referred to as an "i nter-spousal deed." There is no transfer tax, property tax increase or capital gains tax on transfers between husband and wife. Removal of a spouse as owner does not automatically relieve him or her of debt obligations secured by property while married.
Mark W. Bidwell is an attorney licensed to practice in California. Marketing is through the internet, primarily the website http://www.DeedAndRecord.com. Office is at 18831 Von Karman Avenue, Suite 270, Irvine, California 92612. Phone number is 949-474-0961. Email is Mark(at)DeedAndRecord(dot)com.