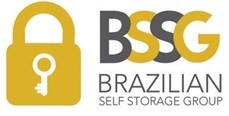 Coral Springs, FL (PRWEB) September 19, 2013
Better Management Systems (BMS) President David Blum is pleased to announce the final list of speakers and guest panelists for the first ever Latin American Self Storage Trade Show and Exposition being held in Sao Paulo, Brazil on November 4th and 5th, 2013. Expo 13 will be held in Sao Paulo, Brazil at the modern convention center located at the headquarters of Secovi-SP (the Sao Paulo State Housing Syndicate).
In addition to the keynote speaker previously announced, Partick Reilly, Chairman of the Board of the Self Storage Association (SSA) and president and CEO of Urban Self Storage of Seattle, Washington, the conference will also include a distinguished panel including Ernesto Arzac, President of Bodegas Usted Guarda in Mexico; Orlando Wong, General Manager of MegaStorage in Panama; Mike Lukowiecky of LOQ, Costa Rica; and Flavio Del Soldato, Jr., Owner of In-Box, Guarda-Tudo, Sao Paulo, Brazil. The moderator will be Allan Paiotti, CEO of Guarde Aqui, Sao Paulo, Brazil.
Additional guest speakers and topics will include Eduardo Carvajal from Ixaya SA de CV who will discuss how to unearth key demographic data throughout Latin America, and Arie Rezepka, President of AKI KB in Chile, a licensed architect who will talk about the challenges of building throughout the region. Rounding out the program will be David Blum, President of Better Management Systems, LLC, a U.S.-based consultant who has assisted developers for the past 10 years throughout the world, who will discuss marketing and operations in emerging markets.
"The expo includes over four hours of face time with vendors plus an additional one and one-half-hour networking cocktail hour at the end of day one," says Blum who is also co-producer of Expo 13. "To start day two, a one-hour workshop is planned to assist the newly formed regional self-storage associations in the mechanics of growing and managing local associations."
For more information about attending or exhibiting at Expo 13, please visit the event website at http://www.ssabrazil.com or email braziltradeshow(at)gmail(dot)com.
About Better Management Systems
Better Management Systems (BMS), founded by David Blum, first began working on international projects in Sao Paulo, Brazil, in 2004 at the request of a U.S.-based client. BMS was given the opportunity to convert an existing structure and integrate all the latest technology and products from the U.S. thereby bringing American-style self-storage to the country and adapting it to the local Brazilian culture. As past president and co-founder of the Florida Self Storage Association, Blum has more than 10 years of experience in assisting with the production of trade shows.
About the Latin American Self-Storage Association
The Latin American Self-Storage Association (LASSA) is the trade association for the self-storage industry in Latin America. Its objectives are to support its members as suppliers or users, spread the benefits of self-storage, and promote best practices within the industry. LASSA welcomes all those owners, managers, vendors, companies, and investors in the guidelines of the self-storage business that would like to join the association. For more information, visit http://www.laselfstorage.org.
About the Sao Paulo State Housing Syndicate
The Sao Paulo State Housing Syndicate (Secovi-SP) has been in existence since 1946 and is recognized as the home to the Brazilian real estate industry. The Syndicate houses several key operating sectors of the real estate production and service chain in Brazil.