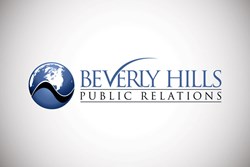 Managing the online reputation of a business is more important than ever.
Beverly Hills, California (PRWEB) September 19, 2013
Beverly Hills Public Relations now helps clients manage and maintain an online reputation. There are a few key issues which must be addressed in order to successfully manage the reputation of a brand. These steps could make or break online credibility as a company. Beverly Hills Public Relations understands the need to create the right online image.
Beverly Hills Public Relations – Key Success Factors
In order to maintain a positive and professional online reputation, the information that is attached to a brand name must be frequently monitored and updated when necessary. Any information on the internet is permanent and its effects could be felt years after it was originally published.
One of the first steps in managing a client's online reputation is to perform a simple search. This will help a client to gain insight into its social media presence. At Beverly Hills Public Relations, we assist clients in creating a desired online image and also provide them with the tools to build a vast network, exposing them to potential business opportunities.
Not all social networks are created equal; some may be incredibly popular in the United States, yet relatively unknown in other countries. It is very important to research the demographics in target regions. For example, if a specific language is spoken in a target region, a client should consider translating specific information to reach this desired audience.
Another way for a business to remain relevant is by responding to feedback. Positive feedback can help maintain credibility. Negative feedback should not be overlooked. It can be used as an opportunity to improve a product or service provided by a company. Responding to feedback shows customers that a company values its customers and their opinions and is always looking to improve products or services that they offer.
Brief tips on managing online reputation:

Use search engines to seek information
Use social networks that are right for clientele
Know your audience
Use tools that help monitor online exposure
Be sensitive to social and cultural differences
Follow-up on feedback received
About Beverly Hills Public Relations
Beverly Hills Public Relations aims to offer value to its clientele. More information about Beverly Hills Public Relations and its offerings can be found on http://www.beverlyhillspr.com or on Facebook. Call 310.684.3949 to schedule a complimentary consultation.