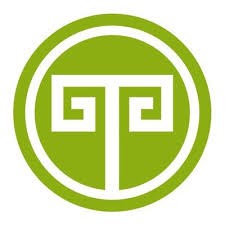 (PRWEB) September 19, 2013
Taziki's Mediterranean Café is opening their first location in the Mt. Juliet area at 200 Crossings Lane Suite 100, in the heart of Mt. Juliet, Tennessee. Local owner/operator Dale Wasem and his partners Michael Bodnar and Mike Tidwell made the decision to bring Taziki's to Mt. Juliet in October. "We are excited and proud to come to the Mt. Juliet community."
Taziki's offers the same innovative, fresh-made recipes that they have provided for years in the Birmingham, Alabama area, brought to you in a fast-casual setting. For those looking to experience something deliciously different, Taziki's offers a refreshing break from the typical, with flavors inspired by the Mediterranean, highlighted by simple ingredients, fresh grilled meats, original sauces and healthy sides.
Today's diner has great demands for a health conscience diet, along with a fast-casual experience. Taziki's provides both of these services with an elevated quality of food that is prepared fresh daily (there are no fryers in Taziki's). Every guest at Taziki's can take full control of their dining experience, for a reasonable price, without sacrificing the quality of an upscale restaurant.
Taziki's also seeks to make improvements in the fast-casual service level and overall experience. Just like other fast-casual places, patrons order from the counter and sit down, but that is where the similarities end. Just the taste of one meal and you will want to return. Taziki's is well suited for the person who needs to get in and get out in a hurry, as well as the individual, or family that wants to take their time and enjoy the full experience of a more traditional casual dining restaurant.
About Taziki's Mediterranean Café
Taziki's Mediterranean Café was founded in Birmingham, AL in 1998 by Keith and Amy Richards. The recipes are all made fresh and inspired by Mediterranean cuisine. The menu features freshly grilled meats, original sauces and healthy side dishes. Taziki's is open for lunch and dinner, offers take-out as well as catering for events large and small. For additional information, please visit Tazikiscafe.com or contact the restaurant at 615-610-1815.