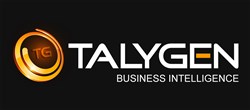 The fact that we can unify all these tools into one powerful solution is the reason why Talygen continues to be number one in business management automation.
Palo Alto, California (PRWEB) September 18, 2013
Measuring efficiency goes beyond time tracking. In order to get real insights on just how productive employees or team members are, companies also need to see activity screen shots and employee notes together with their time logs. This allows businesses to get complete and transparent information on how time and resources are spent in the company.
Enter Talygen, the world leader in business management automation and business intelligence. Talygen has launched an even better version of it's activity tracker with new and enhanced features.Thanks to its full suite of time and employee monitoring tools, businesses can get a 360-degree view of what each team member is up to. By using Talyen's employee time tracking software together with its screenshot functions, companies can get employee reports, time logs, as well as individual user screenshots all from one convenient dashboard.
Talygen is the only company that offers employee management, time monitoring, automatic screenshot tracker and more, all under one roof. It's also important to note that all these features seamlessly integrate with Talygen's full suite of business management automation solutions, which include project management, CRM, expense tracking, and other useful tools.
"What makes Talygen unique is that no other company offers this many business services in one convenient location. The fact that we can unify all these tools into one powerful solution is the reason why Talygen continues to be number one in Business Management Automation," stated Harold Saini, Chief Program Manager of Talygen.
With Talygen's Employee Monitoring and Time Tracking solutions, companies will be able to:

Get detailed working hours clocked by employees.
See project progress in conjunction with what team members have accomplished.
Effectively supervise team members with the use of employee diaries.
Track and measure individual and collective performance.
Automatically sync time and activity logs from various devices.
Quickly and accurately generate invoices based on logs, diaries, and snapshots.
Access real-time data from any device.
Enable manual time entry or offline tracking.
See valuable analytics on productivity, efficiency, and performance.
A full list of features can be located at http://talygen.com/CaptureScreenShot and http://talygen.com/TourTimeTracking.
Less Asking, More Doing
One of the key benefits of Talygen's time and employee tracking solutions is that it facilitates workflow and reduces unnecessary meetings and communication. Managers and supervisors no longer have to ask each team member what they're working on. Instead, they can just turn to the Talygen module where they will be able to see what each individual is up to, the status of every project, and how much billable and non-billable hours are logged.
Team members and employee on the other hand, can spend less time manually logging their activities and instead focus on their tasks in order get more things done.
Faster and More Accurate Reporting
Talygen's solutions also serve as a big boon for clients, because they will be able to see complete and accurate breakdowns of their projects. The software lets companies generate invoices based on project reports, time logs, and screen shots, so the clients can see exactly where and how the billable hours are spent. And because Talygen can also automate invoicing, companies won't have to spend too much time on billing, and instead devote more resources to completing projects.
About Talygen
Talygen is the worldwide leader in business management automation. Talygen's integrated suite of services and processes allows Businesses to manage all of their core workflows via a cloud-based Software as a Service (SaaS) application. Talygen allows companies to automate, regulate and enforce their corporate processes. The company empowers businesses and their employees to manage the full set of corporate tasks without having to install specialized software for each of them.
With its wide variety of features, easy to use concepts and enhanced functionality, it allows end to end process management and seamless communication between all stakeholders in a project or business. In today's competitive business environment, successful companies are constantly challenged with managing the entire life cycle of a project efficiently and transparently. With Talygen, companies now have more ways than ever to make that happen.
Press Contact:
Talygen, Inc.
Harold Saini
(650) 800-3850
228 Hamilton Avenue 3rd Floor
Palo Alto California 94301
Media(at)Talygen(dot)com
https://talygen.com