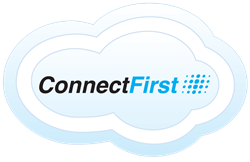 The Connect First Compliance Suite mitigates this risk, and ensures that all outbound calls fall within the boundaries of the law
Boulder, Colo. (PRWEB) September 19, 2013
In response to new TCPA legislation concerning outbound dialing, Connect First has announced a new TCPA compliant solution in order to ensure that current and future clients stay within the boundaries of the law. The changes to the TCPA are significant, including a set of provisions that require prior express written consent for outbound telemarketing. Connect First's Compliance Suite will launch Oct. 1.
Connect First's Compliance Suite will offer a multitude of tools in order to keep companies in compliance. Customers looking for the ability to dial cell phone numbers without worrying about TCPA compliance can use the TCPA Safe Mode, which operates without the "capacity" for predictive/preview dialing. Additional features include the Internal Whitelist Management tool and increased "Do Not Call" scrubbing capabilities.
Connect First's Compliance Suite is constantly updated by both internal experts within the company and external experts, such as leading FCC attorney David Kaminsky and DMG Consulting, a prestigious consulting firm that specializes in the contact center industry.
"The new TCPA regulations put companies involved with outbound dialing at risk," said Amanda Riu, Connect First CTO. "The Connect First Compliance Suite mitigates this risk, and ensures that all outbound calls fall within the boundaries of the law."
A comprehensive webinar will be hosted by Connect First Oct. 10 at 1 p.m. EST, where a panel of industry and legal experts will share their knowledge about all aspects of the new TCPA legislation. For additional information concerning the TCPA, please visit Connect First's TCPA compliance page at http://www.connectfirst.com/tcpa
About Connect First: Connect First is an award-winning SaaS telecommunications and cloud contact center software provider that focuses on customer satisfaction and elegant hosted solutions. Connect First offers a robust platform, designed and supported by a team of highly experienced engineers, designers and business analysts, and backed with personalized in-house customer care. Solutions include Cloud Routing, Inbound ACD, Outbound Dialing, Call Tracking, Interactive Voice Response (IVR), Voice Broadcast, Disaster Recovery, Predictive Dialer, Real-Time Telemetry, CDR Reporting, Live Agent Chat and more. Through a consultative approach with each customer interaction, Connect First builds customized solutions to meet the needs of a discerning customer base. Visit http://www.connectfirst.com for more information or a free consultation with a contact center solutions expert.