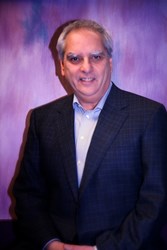 Rockville, MD (PRWEB) September 19, 2013
Dr. Steven N. Rice now offers the Laser Assisted New Attachment Procedure (LANAP) for gum disease treatment in Rockville. LANAP allows dental professionals to gently treat periodontal disease, giving pregnant women new options to optimize their oral health. In pregnant mothers, the existence of gum disease puts their babies at risk for being born prematurely or having low birth weights.
Gum disease is any bacterial infection throughout the gum region. Infections in a pregnant woman's body can potentially spread to her unborn child. Due to the hormonal changes that occur during pregnancy, mouth tissue undergoes changes as well. This makes the development of periodontal disease a common problem for expectant mothers, especially in the first trimester of pregnancy. Typically, the gum infection shows up as gingivitis, which is the earliest stage of the disease.
The gum disease treatment in Rockville is performed using the PerioLase® MVP-7™ laser. The laser hones in on diseased gum tissue and vaporizes it. No portion of the healthy tissue is touched or removed. Scalpel gum surgeries inevitably end up removing some healthy tissue as well as infected tissue. Additionally, these traditional surgeries require full anesthetic, something many pregnant women prefer to avoid if possible. LANAP can treat gum disease with only a mild local anesthetic. There is no real recovery period and little to no discomfort. Women can leave the LANAP chair and go back to their daily schedule as normal.
Ensuring proper oral health is an important way for pregnant women to take care of themselves and their babies. Dr. Rice believes in the benefits of LANAP and is proud to offer his patients the ability to control their periodontal disease with dramatic results. To learn more about laser gum surgery, visit Dr. Rice's website at http://www.advancedgumsurgery.com today.
About The Doctor
Advanced Laser Gum Surgery- Institute of Washington is a periodontal practice offering patients personalized dental care in Rockville, Maryland since 1981. Dr. Steven N. Rice received a Doctor of Dental Surgery degree from the University Of Maryland School Of Dentistry. He continued his education as a General Practice Resident in the United States Army, where he was awarded a Medal of Commendation. He studied periodontics at the Medical College of Georgia and was recognized as a Diplomate of the American Board of Periodontology upon completion. Dr. Rice is part of one percent of dental professionals providing the most recent FDA cleared laser procedure for gum disease treatment. To learn more about Advanced Laser Gum Surgery Institute of Washington and their dental services visit their website at http://www.advancedgumsurgery.com or call (240) 747-7355.