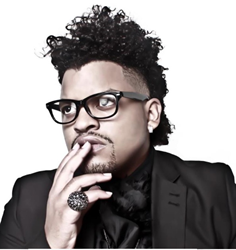 (PRWEB) September 20, 2013
International recording artist CJ Emmons is releasing his new single "Take My Picture" worldwide on September 5, 2013 in advance of his EP entitled "Whatever Happened 2 Christopher Jermain," which will be released in the spring of 2014. "Take My Picture" will exclusively be featured in Style 360's spring/summer 2014 New York Fashion week activities September 10-12, 2013.
A supersonic explosion of vocal and musical lunacy, "Take My Picture" lends lyrical truth to the world of fashion and the arts. Written by Emmons and produced by Emmons, Grant Nicholas (Jon B. and Mya) and mixed by Kevin Randolph (Neyo, Rihanna, Jay-Z, J. Cole, Snoop Dog, and Toni Braxton), "Take My Picture" is the perfect fall anthem!
Emmons, who has a long musical history, has worked with a who's-who of legendary musicians including Usher, Mariah Carey, Celine Dion, Justin Timberlake, Jennifer Lopez, Eminem, Chaka Khan, Patti Labelle, Stevie Wonder, Reggie Dozier, Clarence McDonald, Monica, Brandy, Bobby Womack, Earth Wind and Fire, Benjamin Wright, Loretta Devine, Jennifer Holiday, and Barry Manilow.
In addition to his work as a singer, Emmons is also known in the LA music circles as an inventive and creative music event producer. He co-produced the R. Kelly performance on the 2013 B.E.T. Awards with Frank Gatson (Michael Jackson and Beyonce), and the Whitney Houston Tribute performance by Monica on the 2012 B.E.T. Awards with Kim Burse (Beyonce and Jennifer Lopez). He is a member of SAG/AFTRA, Musicians Union, SEASAC Publishing, and was nominated for a Teen Choice Award for "Best New Show" in 2007 for his work on "The Singing Bee."
"Take My Picture" https://soundcloud.com/c-j-emmons/take-my-picture-radio-version will be available through Tune Core, CJEmmons.com, Amazon.com, iTunes, and Spotify. Emmons is managed by Cheryl Stabler. For information about exclusive New York Fashion Week events, advanced copies of the single, and bookings, please contact US Management at us_management(at)cjemmons(dot)com.