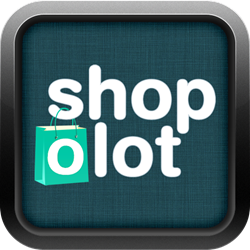 Shop O Lot is both retailer and user friendly, providing the shopper a personalized shopping experience.
Danville, CA USA (PRWEB UK) 26 September 2013
Shortly after its formal US launch, Shop O Lot is now expanding to the UK with major retailers TopShop, Tesco, Marks and Spencer and John Lewis Partnership.
Shop O Lot, a real-time mobile shopping app that sends consumers best prices, continually updated discounts and comparative shopping on products has increased its retailer locations by expanding to the UK.
Shop O' Lot is now serving over twenty thousand retail locations throughout the U.S. and U.K. Bob Pack, Founder and CEO wants to provide shoppers with diversified product categories to match all interests.
By using GPS, Shop O Lot pinpoints the retail shop where she or he is and searches the retailer's catalogue to match products to their real-time shopping behaviour and profile so that they receive the discounts they want.
Shop O Lot also allows users to share details of their favourite brands and products with family and friends. It takes the guesswork and stress out of gift buying, and lets the users' family and friends know what they really like by receiving product suggestions for others, right on your own phone.
"Shop O Lot offers UK retailers an opportunity for their shoppers to receive a customized shopping experience by providing personalized products and discount recommendations in any of their stores," said Bob Pack, CEO and Founder, Shop O Lot. "Personalization is the key to Shop O Lot, which will be a valuable resource to consumers, as they immediately get personalized best offers and relevant product recommendations upon entering their favourite shops."
Shop O Lot now reaches over twenty-thousand retail locations from major US and UK retailers including Best Buy, Macy's, Target, Nordstrom, Sears, Kohls, ToysRus, Tesco, Marks and Spencer and John Lewis Partnership and TopShop.
Visit Shop O Lot at http://www.shopolot.com or check out the app in the iPhone App Store or at Google Play.