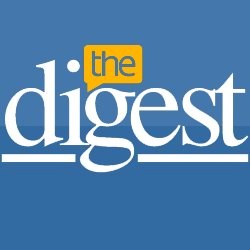 It may be hard to believe that hosted PBX systems help businesses get more for less, but the truth is that VoIP technology is simply the more efficient calling option.
Seattle, WA (PRWEB) September 20, 2013
Small businesses have to be careful with every penny they spend. However, most businesses overlook one of their most tenacious expenditures: the phone bill. Paying to run a phone management system like a Private Branch Exchange (PBX) costs hundreds or even thousands of dollars a month, which adds up over a very short time. Many companies think that this is a necessary evil.
The truth is that companies don't need a landline telephone, they just need to get a little creative with Internet calling. Voice over Internet Protocol, commonly shortened to VoIP, allows companies to place their calls through the Internet instead of phone lines. VoIP calls use a much simpler switching network, which results in phone bills that are up to 80% cheaper.
Don't be fooled into thinking that cheaper phone service means lower quality, either. Most business VoIP providers include hosted PBX services, which give businesses remote Internet access to a fully operational phone management system. Experts from http://www.thedigest.com explain in this article why small businesses in particular will find that hosted PBX phone services give them more phone for less money.
1. Lower Overhead Costs
Operating a traditional PBX server involves several expenses, including IT staff, maintenance fees, and even an increased electrical bill. When a business VoIP provider offers the use of a hosted PBX server, they take care of all of these expenses so that the company doesn't have to. Small businesses can have all of the advantages of a PBX without any of the downsides of actually running one, for under $20 a month. It's like having cake and eating it too.
2. No Initial Investment
A small monthly fee is all businesses will ever have to pay when they use a hosted PBX service from a business VoIP provider. PBX equipment generally costs several thousand dollars to purchase and installation fees drive that price even higher. For small businesses, an on-site PBX comes at a price that would break the bank, but hosted PBX services rarely have any kind of setup or initiation fee.
3. No Maintenance
Forget having to hire a full IT staff to maintain a hosted PBX! When a PBX breaks, it takes specialized training and knowledge to fix it, which often takes several hours. Instead of wasting time and money, business VoIP providers simply transfer businesses over to a working PBX at their location and fix the problem without ever causing a fuss.
4. Scalable Extensions
When the business eventually grows, they'll usually need more extensions for new employee phones. Most VoIP providers allow subscribers to manage their extensions through an online web portal. While adding extensions to an on-site IP PBX is a pain in the rear, hosted PBX systems make it as easy as pointing and clicking. That way, the phone system grows with the business.
5. Cloud-Based Reliability
When a traditional PBX breaks down, the business that relied on it is usually crippled as their employees try to rectify the situation in a panic. Since a hosted PBX is cloud based, this problem never arises. As soon as the PBX stops functioning, the business is simply transferred to an identical one until the problem is fixed. Even if the entire facility goes down, subscribers will be routed to another PBX at a different office instantly.
Small businesses that switch over to a business VoIP provider and a hosted PBX phone system will gain access to higher quality calls with more free features included and a much lower price tag. It may be hard to believe that hosted PBX systems help businesses get more for less, but the truth is that VoIP technology is simply the more efficient calling option. It's a 21st century phone system that's ready to face the future.