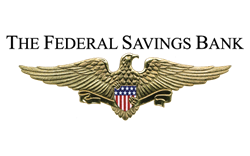 VA home loans still exist as an easy and affordable way to obtain home financing.
Chicago, IL (PRWEB) September 19, 2013
The Consumer Financial Protection Bureau has made the final amendments to its January 2013 mortgage rules, the organization reported on September 13th. These new rules thwart fraud but also make it harder for applicants to obtain a mortgage. Thus, The Federal Savings Bank encourages its service to apply for a va home loan.
"This final rule amends some of the final mortgage rules issued by the Bureau of Consumer Financial Protection in January 2013," the CFPB stated. "These amendments focus primarily on loss mitigation procedures under Regulation X's servicing provisions, amounts counted as loan originator compensation to retailers of manufactured homes and their employees for purposes of applying points and fees thresholds under the Home Ownership and Equity Protection Act and the Ability-to-Repay rules in Regulation Z, exemptions available to creditors that operate predominantly in 'rural or underserved' areas for various purposes under the mortgage regulations, application of the loan originator compensation rules to bank tellers and similar staff, and the prohibition on creditor-financed credit insurance."
According to CFPB Director Richard Cordray, the original rules were intended to curb irresponsible lending practices.
Since the housing downturn, there has been much speculation regarding how unsafe lending practices led to economic turmoil, which has translated into mortgage lenders creating more stringent lending rules. In some instances, these include requiring higher credit scores or larger down payments.
Fortunately, for eligible service members, VA home loans still exist as an easy and affordable way to obtain home financing. A VA home loan is partially guaranteed by the U.S. Department of Veterans Affairs, meaning the government takes on the risk of a default, allowing lenders to offer more favorable loan terms and competitive interest rates through these products. Also, VA mortgages do not require a down payment. As most down payments are 20 percent of the cost of a home purchase, this benefit can save VA loan borrowers thousands of dollars in upfront costs.
Contact The Federal Savings Bank, a veteran owned financial institution, to explore VA home loan options.