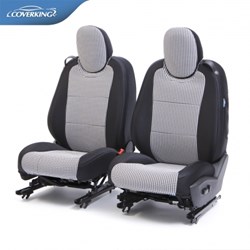 At AccessorizeYourVehicle.com we are looking forward to seeing all the new products introduced this year.
Aliso Viejo, California (PRWEB) September 20, 2013
The end of summer always means one thing at AccessorizeYourVehicle.com. Besides the usual things like shorter days and the kids returning to school, it also means the volume of new product announcements are steadily picking up. The new products are not coming out because summer is ending. They are coming out because the SEMA show in Las Vegas is only a couple of months away. The SEMA Show is the largest trade show for the Automotive Aftermarket industry. The show is not open to the public, yet is so large that it completely fills the Las Vegas Convention Center exhibit halls AND the parking lot. If you are a manufacturer in the Automotive Aftermarket industry and you are releasing new products this year, The SEMA Show is the best way to hit the ground running.
So far, over the last 6 weeks we have seen new product announcements from AgriCover, Covercraft, Coverking, DeeZee, Haegan and TruXedo.
AgriCover has introduced a new hitch mounted mud flaps product. This product is very beneficial for anyone who tows a trailer. Due to the proximately of the trailer to the towing vehicle, any debris kicked up by the rear tires is likely to strike the trailer. The hitch mounted mud flaps protect the trailer and can be removed when not towing.
Covercraft has introduced a new indoor car cover material. Available in three colors (Black, Red and Gray) the Fleeced Satin material features a woven polyester outer layer and a soft nylon fleece finish on its inner most layer. Covercraft has also released their Mustang 50th Anniversary logos early for a limited time.
Coverking is introducing four new products. Three of the new products are in the custom seat covers category and the fourth is a new Coda Sedan Sunshield product. Two new printed seat cover fabrics are available from Coverking. The first was specifically designed with the Tesla Model S in mind and features a giant sunflower. The second features a classic Houndstooth pattern. Both of these printed seat cover patterns are available in Coverking's Neosupreme fabric. The final custom seat cover product announced by Coverking are seat covers specifically designed to fit vehicles rented by U-Haul.
DeeZee recently announced four new products. Their new Spray on Bed Liner is designed to be used by truck owners. A new rack system called Invis-A-Rack Cargo Management System that can be collapsed down into the bed rail casings when not in use, NXt Cab Length Running Boards and All-Weather Rubber Floor Mats.
Haegan, located in Seattle released a new line of Jet Ski Covers with three layers of customization to meet a wide variety of customer preferences.
TruXedo announced an updated version of their Lo Pro QT Tonneau that is compatible with the Invis-A-Rack from DeeZee.