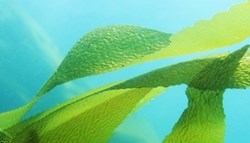 After spending much of the last 20 years offshore I wanted to develop a product that incorporated some of the unique aspects of New Zealand. Our pristine seas are something we all grow up with, and so I was attracted to using [...] nutrient rich kelp.
Auckland, New Zealand (PRWEB) September 24, 2013
Flush with marine botanicals and extracts, a new type of skincare revolution has come to the United States – Obiqo Skincare. Geared toward skincare consumers who are looking for the most nutrient rich skincare available on the market, Obiqo Skincare just announced that it is now available for delivery through their website to U.S. customers.
The founder of Obiqo Skincare, Phillippa Fletcher, spent 25 years living abroad, abandoning her legal profession to support her husband's career and raise their family. When Fletcher and her family returned to New Zealand seven years ago, she decided that it was time to develop her own products based on what she had learned living abroad. "New Zealand's expertise in skin care is known internationally but no one was featuring some of the most powerful marine-based botanicals. These wonderful ingredients provided the foundation for my new skincare line, which became Obiqo."
Obiqo uses natural marine actives and includes extracts of unique New Zealand botanicals such as Kowhai leaf, Pohutukawa flowers, Manuka leaf, Kiwi fruit extract, herbs and sweet almond and apricot oils.
"At Obiqo we are excited by the unique combinations of extracts we have used. The key to our skincare lies in the use of marine extracts. We have incorporated Ecklonia Radiata, a seaweed extract from kelp that thrives on the east coast of New Zealand that can only be collected under license. Like all seaweeds, it's packed with nutrients, vitamins, minerals and amino acids which makes it perfect for skin care," said Fletcher.
The careful formulation of Obiqo is what has given it a cult following in the skincare market. Said Fletcher, "I wanted to combine New Zealand's established expertise in skin care with sophisticated natural marine extracts from Europe. A good example of this is the anti-oxidant rich peptide solution made from organic sea lavender which is included in all our products. It is exciting to use these new developments in biotechnology and incorporate New Zealand's expertise in natural skincare."
Each product in the Obiqo line is formulated in a New Zealand laboratory to international standards. "Skin care is more than just creams – it's about women looking after themselves in addition to all their other responsibilities," said Fletcher, "So I wanted the name to mean 'reflection on calm waters' to reinforce that message."
Obiqo Skincare is the only skincare brand in the USA to offer the nutrient rich benefits of New Zealand sea kelp. It is now available in the USA through http://www.obiqoskincareusa.com/.
For more information or to schedule an interview with Phillipa Fletcher, call +64 4 210 3330 or email info(at)obiqoskincare(dot)com.
https://www.facebook.com/ObiqoSkincare
https://twitter.com/ObiqoSkincare