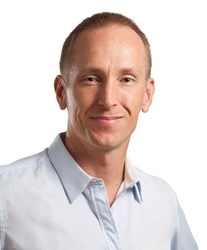 Today, every company is a media company whether they know it or not.
(PRWEB) September 19, 2013
"The tools and resources for using social media to help your business are all there for the taking," says business expert Gollan. "You just have to decide which will work best into your brand values and appeal most to your target audience.
"From there you can provide additional value through social media to earn new customers and create social media news or your own.
"Today, every company is a media company whether they know it or not. It's an opportunity for anyone willing to take it. Use it to establish your company as an industry leader and one which is in tune with its core audience while, at the same time, is also concentrating on building new customers."
Today apps such as Pitch Engine will help companies boost their PR efforts which Reachli enables them to share messages on Pinterest and right across the website in a more streamlined manner. Both help companies manipulate social media for their own efforts – and many are free or extremely inexpensive to use. Gollan goes on to discuss this in greater detail in his latest business update titled How to Use Social Media News to Grow Your Business.
Using apps such as the above shows a business's customers that it's at the forefront of new technology and willing to take risks within that media landscape.
It is generally accepted by most internet marketing experts and companies themselves that Facebook is the channel for B2C marketing and LinkedIn for B2B. Some companies are trying out Google+ in favour of the two aforementioned channels.
An interesting update on their own company blog could be how that's working out for them, advises company coach Gollan. They could, for instance, also write about it in their own company newsletter or even create a webinar discussing their results and including any statistics (as many as possible to back up their claims).
As well as engaging customers (particularly those already on Google+ this has the advantage of creating social media news and which could potentially be picked up by lots of internet marketing sites and blogs. A company which can explain issues and discuss them is often seen as a leader or authority voice because they are interpreting the news for others.
Alltop is an excellent site for sharing social media news. It provides lists of top ranking blogs and news sites. It also introduces news in real time and is actually a news curator for social media news.
Businesses can utilise Facebook's polls feature to find out what their followers are interested in and – more importantly – need. Polls are great for launching new products, or even a new logo, says the Australian business mentor. They can also provide a business with insight into followers and their likes and which the company can then use to create social media news of its own.
Gollan adds: "Your fans, and often the friends of your fans, will be able to visualize what your goals for growth are for your company by using polls. Polls are super easy to set-up on your part, and super easy for followers to jump in to do.
"Facebook can be an endless resource for lead generation and gathering consumer insights. By implementing polls into your marketing mix on a regular basis (monthly, quarterly, etc.) you signify to your audience that their needs and interests are priority number one for your brand."
In other words, company coach Gollan advises that businesses shouldn't wait to hear social media news produced by others but rather create it themselves using their own statistics and insights from Facebook and Google+. Then it's just a case of waiting to see where their social media news is appearing.
Get more business marketing ideas and advice from Gollan's business coaching website today, which can be found right here.