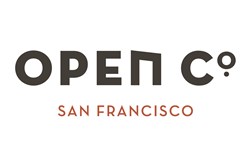 San Francisco, CA (PRWEB) September 19, 2013
OpenCo, a conference-as-festival where innovative businesses open their doors to the community, today announced the full participating company list, the OpenCo Advisory Council members and details for the upcoming, second annual OpenCo movement in San Francisco taking place October 9-11, 2013.
A VIP Kickoff Plenary Not To Be Missed!
On October 9th, a VIP Plenary will be held at the brand new San Francisco Jazz Center in Hayes Valley and will feature delectable catering from The Slanted Door.
Guests will witness intimate discussions with a variety of San Francisco visionaries including Mayor Ed Lee, Ron Conway of SV Angel, Brian Chesky of Airbnb, Mark Dwight of Rickshaw Bags, Carey Perloff of American Conservatory Theater and Duncan Logan of Rocket Space.
This special event will sell out and entrance requires purchasing a $495 VIP Backstage pass. Space is very limited, so secure your spot now: http://opencosf.eventbrite.com
General Event Registration Open; Schedule Picker Live for VIP and Reserve Ticket Holders
On October 10th and 11th, more than 130 host companies, or "HostCos," will open their doors to host interactive sessions where they will share details of their company's culture, vision, founding principles and values.
Attendee registration is currently open and a select number of Reserved and VIP passes are still available - which grant immediate access to the Schedule Picker. The Schedule Picker, which works like a music festival app, allows attendees to build and customize their personalized schedule of which companies they plan to visit.
Attendees can choose the general admission option and attend the event free of charge. General admission attendees gain access to the schedule picker on 9/26: but sessions are available on a first-come, first-served basis and many companies will sell out early, and may be at capacity by then.
Registering as VIP ($495) or Reserved ($95) is the best option for guaranteeing access to most sought-after sessions. Registration options and details are available at http://opencosf.eventbrite.com/
OpenCo is supported and curated by the OpenCoSF Advisory Council which includes the following industry visionaries:

Ron Conway – Founder & Managing Partner – Angel Investors
Jennifer Pahlka – Founder and Executive Director – Code for America
Brad Feld – Managing Director – Foundry Group
Rachel Whetstone – Sr. VP, Communications & Public Policy – Google
Joel Makower – Chairman and Executive Editor – GreenBiz Group
Arianna Huffington – President and Editor-In-Chief – Huffington Post Media Group
Jeff Weiner – CEO – LinkedIn
Tim O'Reilly – Founder and CEO – O'Reilly Media
Nancy Hellman Bechtle – Chairman – Presidio Trust
Mark Silva – Founder, CEO – Ryse
Jason Hirschhorn – CEO and Chief Curator – The ReDEF Group
Francesca Veitor – Environmental Program Officer – The SF Foundation
Tony Conrad – Founding Team – True Venutures
Dick Costolo – CEO – Twitter
Fred Wilson – Co-Founder – Union Square Ventures
Morgan Spurlock – Filmmaker – Warrior-Poets
Kathy Savitt – CMO – Yahoo
Participating HostCos Double for 2013
134 of San Francisco's most innovative companies will open their doors as HostCos, more than double last year's event. The full list of participating companies for OpenCoSF 2013 is located on the OpenCo website at http://sf.openco.us but a sample of company names includes: 99designs, Adobe, AdRoll, Betabrand, Bluxome Street Winery, Code for America, Dropbox, Eventbrite, GitHub, Google, HotelTonight, IDEO, Instructables, Jawbone, Kiva Zip, Off the Grid, Rackspace, salesforce, SoundCloud, StubHub, The Slanted Door and Zoosk.
Quote
"OpenCo is a platform that drives innovation by bringing together companies committed to openness, collaboration and community," said OpenCo CEO Greg Kerwin. "After successful events in London, New York and Detroit, we are thrilled to return to San Francisco for our largest event yet and help innovators network, learn and grow their businesses."
About OpenCo
OpenCo helps mission-driven companies innovate and succeed by creating a platform that supports openness, collaboration and community. OpenCo's unique event model and digital assets bring together business leaders, entrepreneurs, investors, public servants, organizations and the public to share, interact and learn while driving a movement for openness and a global conspiracy of good. Visit openco.us for more information.