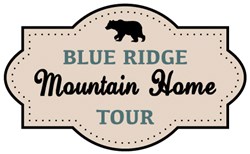 Bluemont, Va. (PRWEB) September 23, 2013
Friends of Bluemont are hosting the first Blue Ridge Mountain Home Tour for visitors to get a first-time look at historic properties on the high ridge above the village of Bluemont Va. in Loudoun County while raising funds for two local nonprofit organizations. The tour will take place on Saturday, October 19, 2013 from 9 a.m. to 3 p.m. and features homes and properties that date back to the late 1700s.
"The Blue Ridge Mountain Home Tour gives visitors the first chance to see beautiful historic vintage, mountain homes and learn about the area's rich history," said Donna Evers, owner of Twin Oaks Tavern Winery, one of the properties featured on the tour. "Visitors will also help to support the community with proceeds going to two great nonprofits that are an important part of our western Loudoun County community and the heritage of Bluemont."
The tour is the public's first opportunity to see six historic homes and properties built between 1776 and 1910 in the Bear's Den Rural Historic District with panoramic views of the Virginia Piedmont and Shenandoah River Valley. This is a driving tour with guides stationed at all locations to provide the history about each property and the surrounding area.
Tickets range from $20 to $30 per ticket and can be purchased in advance and the day of the tour. Proceeds from the tour will benefit Boulder Crest Retreat for Wounded Warriors and Friends of Bluemont for the restoration of the Snickersville Academy, Bluemont's first schoolhouse built in 1825.
For more information about the Blue Ridge Mountain Home Tour or to purchase tickets, please visit http://www.Bluemontva.org.
About Friends of Bluemont
Friends of Bluemont is a 501(c)(3) non-profit organization dedicated to restoring the Snickersville Academy log cabin in Bluemont, Virginia. The academy was originally constructed in 1825 and served as the community's first church, school, and meeting house. Time has taken a toll on this beloved structure and the community has been working to secure grants and funds to restore the structure and preserve an important part of the community's history.
About Boulder Crest Retreat
Located just 60 miles outside of Washington, D.C., in the foothills of the Blue Ridge Mountains in Bluemont, Va., Boulder Crest Retreat is a 37-acre rural wellness sanctuary for military warriors and their families to enjoy non-clinical, recreational therapeutic activities aimed at assisting with physical, mental and spiritual recovery. Founded by Ken Falke, a retired U.S. Navy Explosive Ordnance Disposal (EOD) technician, the Retreat is supported by public and private funds. For more information about Boulder Crest Retreat, a 501(c)(3) nonprofit organization, or to make a tax deductible donation, please visit http://www.bouldercrestretreat.org.