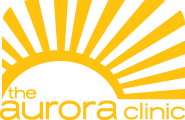 Free pre-qualifying interview for Northwest Medical Marijuana Patients at The Aurora Clinic. Full information is available online at www.theauroraclinic.com.
Portland, OR (PRWEB) September 18, 2013
Some of the best expertise on medical marijuana in the Northwest, The Aurora Clinic in Portland, is now offering patients a free pre-qualifying interview for the Washington/ Oregon Medical Marijuana Program. In Oregon and Washington, medical marijuana is legally approved to treat symptoms related to chronic pain, irritable bowel, fibromyalgia and much more. Need help with pain management? The Aurora Clinic makes it easy to get approved.
Pre-qualifying interviews take five-to-ten-minutes to determine whether or not a patient qualifies for an OMMP card take. If approved, The Aurora Clinic can answer and questions and set an appointment to see a physician.
The marijuana doctors at The Aurora Medical clinic build care programs to treat individuals' specific symptoms from migraines and nausea to joint disease. Care can include medical marijuana, massage, pharmaceuticals, and physical therapy. They offer tips and other helpful information thoughtfully designed to help get the most from medical marijuana health care. Appointments at the marijuana clinic provide patients guidance and supervised care to ensure aliments are treated with the corresponding cannabinoid with the right intake method--intake methods can be oral, inhalation, or sublingual (under the tongue). The marijuana clinic at The Aurora clinic even connects patients with growers and caregivers, and they monitor local co-ops for presentation and legality in order to recommend the best facilities to their patients.
Oregon residents can be prescribed medical marijuana after a brief physical examination is carried out, a licensed medical doctor signs a written recommendation, and an application to the Oregon Medical Marijuana Program (OMMP) is approved. The Aurora Clinic provides those medical services–including assistance with the paperwork. Washington residents are given paperwork to begin using medical marijuana immediately. The Washington Medical Marijuana Card is only available to Washington residents, and patients must provide valid Washington State Identification.
The Aurora Clinic offers fast service, the average appointment lasts about an hour. Walk-in appointments are also accepted, and temporary authorization can be provided to obtaining medicine immediately. Make an appointment, view exam rates, or join their mailing list on their website, http://www.theauroraclinic.com, or call (503) 232-3003. The clinic is located at 1847 E Burnside St., Portland, OR 97214.