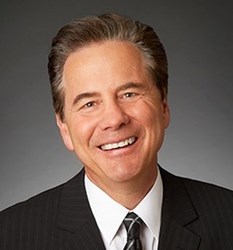 Los Angeles, CA (PRWEB) September 19, 2013
Kylie Jenner, best known as the youngest sibling on the hit show Keeping Up with the Kardashians, was recently involved in a car accident only days after obtaining her driver's license, according to a report from the Los Angeles Times. Jenner was reportedly driving on a residential street in her Calabasas neighborhood last Wednesday, when she crashed her brand new Mercedes G-Wagon into the back of a Toyota, which then collided with another vehicle in front of it, in an apparent domino effect. Renowned car accident injury lawyer Jeff Nadrich recently commented on the story.
According to Nadrich, "It's unfortunate, but we're still not doing nearly enough to educate our teenagers about automotive safety. The Department of Motor Vehicles* has reported that car wrecks are the #1 killer of teenagers in America, and that teens have the greatest crash risk of all drivers. Thankfully nobody was hurt in this case, but it seems pretty apparent in general that we're not adequately preparing our young people for the challenges of driving."
Nadrich also notes that, from a legal perspective, the young starlet behaved appropriately. "I will say that I was impressed by how Ms. Jenner reportedly handled the matter. She pulled over, exited the vehicle, asked if everyone was okay, and exchanged insurance information with the other drivers. Other young drivers should take note of this. She followed the correct protocol for handling an auto accident."
According to the Los Angeles Times report, when Jenner crashed into the back of the Toyota, the Toyota's back bumper became lodged into the grille of her Mercedes. The car is said to have been taken to a local body shop, and a report was filed with the local sheriff's office.
About Nadrich & Cohen: Jeffrey Nadrich is a car accident injury attorney with Nadrich & Cohen, a California based law firm with offices in 18 locations across the state. Nadrich & Cohen handles all types of wrongful death and serious injury accident cases, and victims are encouraged to call 1-800-718-4658 for a free consultation with a Nadrich & Cohen attorney.
Sources:
Los Angeles Times: Kylie Jenner Has Three-Car Accident Soon After Getting License; August 29, 2013
Department of Motor Vehicles: Teen Driver Crash Statistics