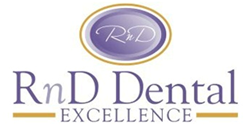 These days, more and more people have become interested in improving the appearance of their teeth, making them more aesthetically appealing
(PRWEB) September 19, 2013
Gaithersburg, MD: A specialist cosmetic and general dentistry group, RnD Dental, is now providing consumers with the chance to benefit from a complimentary cosmetic smile assessment. This could be ideal for those who are considering having cosmetic dental procedures in order to improve their smile, enabling them to make an informed choice with regards to the work they should have carried out.
RnD Dental provides access to both general dentistry and cosmetic procedures, with financing available for those who need to have work carried out but cannot afford to pay for it all in one go. The free cosmetic smile assessment has been designed to help consumers get a better idea of the cosmetic procedures that could help them to enjoy an improved appearance for their teeth, giving them the chance to work out the best solution for their needs free of charge.
Amongst the dental procedures offered by the experts at RnD Dental are Invisalign, oral surgery, dental implants, TMJ, laser whitening, porcelain veneers, inlays, bonding, gum reconstruction, and tooth colored restorations. This is in addition to the general dentistry procedures offered by way of prevention and treatment of dental health issues.
A representative from RnD Dental said: "These days, more and more people have become interested in improving the appearance of their teeth, making them more aesthetically appealing. This not only enables people to improve their appearance but can also work wonders for their confidence. With the ability to get a free cosmetic smile assessment, those who want to improve their smile can now work out the best option to achieve optimum results."
The RnD Dental website provides full details of the range of procedures and treatments available along with details of how to contact the clinic in order to arrange the cosmetic smile assessment at no cost.
To find out more, please visit http://www.rnddental.com/index.htm.
About RnD Dental
RnD Dental is a general and cosmetic dental specialist offering access to a range of treatments and procedures in the Gaithersburg, Rockville, and surrounding areas.
Contact information
RnD Dental
481 N Frederick Ave, Suite 104
Gaithersburg, MD 20877
USA
Phone number: 301-926-1407