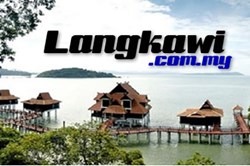 On top of that, Langkawi Online is currently in the final stages of a Langkawi Tourism eBook. This is a guide book that can be downloaded which provides all the important and relevant information for tourists and visitors to the island.
Langkawi Kedah (PRWEB) September 19, 2013
This will be the main focus for this year's expansion of services from Langkawi Online that will cater to advertisers and customers from around the country in Langkawi Island.
Langkawi Online has been offering a broad range of marketing and advertising services for more than 10 years. Through Langkawi.my, the agency has been working with corporations, firms and advertisers from the public and private sectors, providing above, below and through-the-line services.
As part of this round of expansion, Langkawi Online will be offering more media space for advertising campaigns. This will complement the current range of services that encompass media planning, booking, design and others. The latest range of services will be very focused on billboard advertising in Malaysia which follow the aggressive launch and securing of new locations in Langkawi Island. Langkawi Online now provides more than 40 billboard prime and highly visible billboard locations in Langkawi that attracts thousands of tourists each month.
Another facet that BigBright Lighting will be venturing on is in the supply of LED lighting in Malaysia. The agency will be rolling out a wide array of LED (Light-Emitting Diode) lighting solutions through a new partnership with a top international manufacturer. Through this, Langkawi Online now offers LED-based products which are already installed in some of the top hotels and major billboards around the country. This new range will be supplied to Langkawi hotels, resorts, attractions and major locations around Langkawi Island. Meanwhile, businesses, private home owners and any other premises that would like to use LED technology for lighting is able to enjoy these products as well.
LED lighting technology is known to be highly beneficial as they provide constant and even illumination to the surface areas. Apart from that, LED lasts at least 8 times longer than conventional lighting modules and does not use hazardous material like mercury in manufacturing. Furthermore, LED lights when used to its optimum are able to save up to 50% of the electricity bills.
On top of that, Langkawi Online is currently in the final stages of a Langkawi Tourism eBook. This is a guide book that can be downloaded which provides all the important and relevant information for tourists and visitors to the island.
This eBook is specifically designed to provide resources and information like Langkawi map, directions and others and is expected to be launched in the coming weeks. This eBook is expected to include the following sections:
Langkawi Homestay in this guide book will include a homestay information section in which there will be a thorough explanation on the top homestays in the island. The information here includes all the facilities and reviews about the homestays in all the major areas in Langkawi Island.
The Langkawi International Airport plays an important role in accommodating the travelling needs of visitors to and from the island. Hence a segment in the eBook is dedicated to explaining what anyone should know about the airport. This includes the airlines that use the airport, taxes and fees, facilities and other important resources.
The eBook will include a concise Langkawi map that covers the main areas of Langkawi Island. This is here all the major attractions, landmarks and important information like roads, transportation and such are provided in pictorial form as a useful and comprehensive guide to tourists and visitors to the island.
The Langkawi Skybridge is one of the most prominent trademarks of the island. It ferries visitors and tourists into the island on a daily basis. Hence it is very important that that reading the eBook is able to learn more about the Skybridge in terms of its operation hours, capacity, fees and charges and other details.
Car Rental is a segment in the eBook dedicated for Langkawi car rental services. This is where car rental companies are able to advertise their offerings while a general guide to renting cars and other vehicles are provided for tourists as well.
The Langkawi Travel Packages segment of the free eBook consist of information about all the different types of travel packages available in Langkawi Island. Visitors would find this segment extremely helpful as it covers ground tours, hiking tours as well as any outbound tours to other parts of Malaysia from the island. Contact details of travel agencies are included here as well.