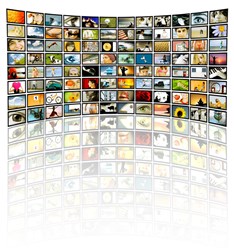 App Developers looking for images finally have a free and flexible image solution: YAY's Image API.
New York, New York (PRWEB) September 20, 2013
Finally there is an image API available for App Developers. The image API offers a flexible technology, flexible pricing and millions of quality images. With YAY Images Image API for App Developers can connect and integrate images on their website within hours. The API is 100% white labeled, providing customers with a seamless experience. With YAY's large image collection it's easier for customers to find the image they want for their app developing. The API allows for filtering and collections, for those looking for a curated selection.
An App Developing company can let YAY host all data, or download and host metadata and preview files themselves. Both solutions will give the end customer a fast, white label, integrated experience. The API is a web-based service expressed in XML (or JSON). Integration is easy, and all documentation can be found at http://yaymicro.com/api .
YAY have several partners using the API, and it is under constant development. Experienced programmers are ready to develop new features requested by partners. The API grants access to over 4 million royalty free images in all categories, such as lifestyle, vector files, landscape and nature, food, animals, sports, business, icon sets, objects and holidays.
Many people wonder what an API is. An application-programming interface (API) is a set of software rules a system can follow to access and make use of resources that are located on another system. Basically it's an interface that makes it possible for different computer systems to communicate and interact. YAY's API gives partners the opportunity to communicate with YAY's servers, which gives the partners users the possibility to search, preview, buy and download images directly from YAY without them ever leaving the partners web site.
The image API can also be used for print-on-demand, online marketing tools and other projects.
For more information about image API contact YAY at support(at)yayimages(dot)com.