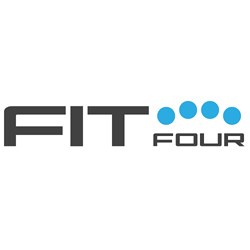 Bountiful, UT (PRWEB) September 24, 2013
Fit Four (http://www.FitFour.com), an athletic apparel company, launched a new line of CrossFit hand protection for enthusiasts at the Southwest Regional Games held in Salt Lake City May 31st to June 2nd.
Fit Four's revolutionary new hand protection with its patented minimalistic design is a compelling alternative to taping up hands or wearing traditional weightlifting gloves. Fit Four refers to their new product line as callus guard gloves, which come in two models, the Gripper and the Anti-Ripper, each model uniquely designed to provide optimal protection for specific types of workouts.
"We are happy that the CrossFit community widely received our new product line at the Southwest Games," said Johnny Robbins, founder of Fit Four. "This was an ideal opportunity for thousands of CrossFit athletes and competitors to try our callus guard gloves and put them to the test."
CrossFit athletes and competitors came from states throughout the Southwest region to compete at the semi-final level hoping to qualify for the CrossFit World Games in Los Angeles July 23rd and 24th. Since its inception in 2007, the CrossFit Games have become "one of the fastest growing sports in America," according to Forbes.
Fit Four's fitness training gloves overcome the shortcomings of athletic tape and bulky weightlifting gloves. Fit Four's line of callus guard gloves are easy to put on and take off between workouts and provide the right amount of protection while preserving natural grip.