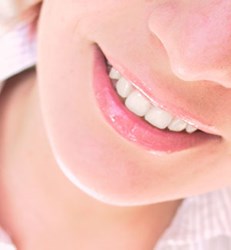 The best aspects of braces, along with modified treatment and materials give adults a perfect solution in record time.
Burlington, Ontario (PRWEB) September 21, 2013
Adults who have been covering their mouth when laughing or talking, who are feeling self-conscious or embarrassed because their teeth are not straight, and would feel even more embarrassed to wear metal braces for years, now have a new option. This option is called "Six Month Smiles".
Six Month Smiles is for adults with crooked or spaced teeth who are unhappy with their smile. It fits into an adult's lifestyle without the hassle of spending two or more years in traditional metal braces.
The Six Month Smiles Technique
The technique employs the latest technology and techniques in dentistry to move your teeth quickly and safely with clear adult braces that are barely visible. The wires are tooth-colored as well. The key components of the treatment are the use of unique, clear braces and a primary focus of moving the teeth that show when you smile.
Six Month Smiles® has taken the best aspects of braces and modified the treatment and materials to give adults a perfect solution, especially those whose career involves working in close proximity with customers or colleagues and a new smile would increase their confidence at work.
This is a short term orthodontic treatment. There is little debate within the orthodontic community that braces are the most widely used and most effective method to give patients straight, healthy teeth and a beautiful smile. Six Month Smiles has taken the best aspects of braces and modified the treatment and the materials to give adults a common-sense, cosmetic solution that fits your lifestyle.
What makes Six Month Smiles so innovative:

Average treatment times of only six months
Six Month Smiles clear brackets and tooth-colored wires are barely visible
Use of braces has shown to provide the most predictable final result
Six Month Smiles Patient Tray Kits™ ensure that appointments are fast and comfortable
Low forces and short overall orthodontic treatment times increase comfort, safety, and hygiene
Six Month Smiles is typically less expensive than traditional braces, aligner therapy, or veneers
For adults with crooked or spaced teeth, who are not looking for a major alteration to their bite, this could be the perfect solution! Most adults are candidates for Six Month Smiles, the modern twist on tried-and-true orthodontics.
"Dr. David Brown, of Alton Dental, is an experienced dentist in cosmetic dentistry, family dentistry and soft tissue management. Bringing access to the highest quality, full service, state-of-the-art oral healthcare to Burlington (Ontario) and surrounding areas. Dr. Brown can be reached at 905-592-2409."