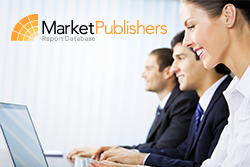 London, UK (PRWEB) September 19, 2013
In 2012, the European demand for sealants exceeded 533.8 thousand tonnes. It is poised to register 1.5% growth annually through 2017. Silicones represent the dominant segment of the European sealants market, accounting for a share of nearly 40%. It is followed by polyurethanes (PU) with a 17% market-share.
The demand for sealants is highly dependent on the state of the construction industry. New buildings construction and renovation works are predicted to pose slow growth rates of approximately 0.3-0.6% in Europe. Substantial growth in construction activity has been already registered in Germany, Russia, Austria, Romania, Turkey and Holland. Europe's sealant consumption is influenced by local regulations, such as norms on the use and labeling of products containing isocyanates and standards for manufacturing sealed units.
Insightful research report "Overview of the European Sealants Market" prepared by IAL Consultants has been recently published by Market Publishers Ltd.
Report Details:
Title: Overview of the European Sealants Market
Published: July, 2013
Pages: 207
Price: US$ 5,500.00
http://marketpublishers.com/report/construction/building_materials/overview-of-european-sealants-market.html
The report provides an in-depth overview of the sealants market in 15 Western European and 8 Eastern European countries. It contains consumption statistics for 2012; presents comprehensive market assessment by type, country and end-use sector; examines the major trends and factors having influence on the consumption in each end-use sector; and also traces the most important technical developments in the market. The research study delves into the competitive environment and offers vital information on the key market participants. Additionally, the report forecasts the development of the European sealants market through 2017.
Countries covered in the study include: Austria, Belgium, Denmark, Finland, France, Germany, Ireland, Italy, the Netherlands, Norway, Portugal, Spain, Sweden, Switzerland, the UK, Czech Republic, Hungary, Poland, Romania, Russia, Slovakia, Slovenia and Turkey.
Report Scope:

Insightful analysis of the European sealants market.
Comprehensive market assessment by type, country and end-use sector.
Consumption statistics for 2012.
Analysis of the major factors influencing consumption across various end-use sectors.
Review of the important technical developments related to the industry.
Description of the competitive scenario.
Information on the leading companies active in the market.
Future forecast for the European sealants market up to 2017.
More insightful research reports by the publisher can be found at IAL Consultants page.