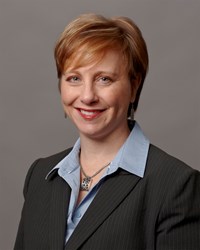 Washington, DC (PRWEB) September 20, 2013
Cherry Bekaert LLP ("the Firm"), one of the nation's largest accounting and consulting firms, is delighted to announce Cathie Stanton's selection to the American Institute of Certified Public Accountants' ("AICPA") State and Local Taxation ("SALT") Technical Resource Panel.
Stanton's membership on the panel is for the AICPA's 2013-2014 volunteer service year. Beginning in October, she will participate in State and Local Taxation Panel meetings, work on various assignments, and become active in developing and communicating AICPA positions on important SALT topics at state and federal levels. Recent actions from the State and Local Taxation Panel include submitting a letter to Congress concerning the Marketplace Fairness Act.
"I am honored to be joining the AICPA State and Local Taxation Technical Resource Panel for the upcoming volunteer service year," remarks Stanton. "It will be a great opportunity to contribute to AICPA's volunteering efforts, and I look forward to working with an elite group of SALT leaders from around the country."
Based in the Firm's Northern Virginia/Greater Washington practice, Stanton is a Tax Partner and National Leader of State & Local Tax Services at Cherry Bekaert. With over 25 years of experience, Stanton's expertise is in addressing the complex SALT issues arising in the multi-state business environment, which has resulted in significant tax savings and reduction of risk for her clients.
About Cherry Bekaert LLP
As a nationally recognized, growth-oriented firm, Cherry Bekaert has the resources to take your business as far as you want to go. The Firm's industry specialists already know your marketplace, so they can help you make the most of emerging opportunities while minimizing compliance headaches. With their down-to-earth style and wealth of practical advice, you will find Cherry Bekaert an indispensable part of your team.
Ranked among the largest accounting firms in the country, Cherry Bekaert specializes in offering solutions that impact their clients' ability to grow. For more than 65 years, global corporations, private businesses, government entities, nonprofits, emerging firms and successful individuals have relied on Cherry Bekaert to guide them forward as their growth partner. http://www.cbh.com