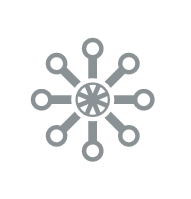 With the SOAPbox-M customers can access critical API metrics from their SOAPbox deployments.
Atlanta, GA (PRWEB) September 20, 2013
The Social Foundry would like to announce the release of the SOAPbox-M, a cloud-based dashboard application that allows companies to monitor their SOAPbox deployments from the cloud. The SOAPbox-M can be accessed from any browser, tablet or smartphone, and gives customers the critical API metrics they need to ensure their APIs are available, readily accessible and secure.
"We are very excited to provide this new capability to our customers as it brings new insight into how our customers APIs are being used," CEO David Al-Khazraji states. "With the SOAPbox-M, customers can connect their deployed SOAPboxes to the cloud and monitor the API metrics that are most critical for their organizations."
Based on Klipfolio's cloud dashboard platform, users can access pre-built API management widgets and even create custom widgets of their own. "With Klipfolio's platform and our knowledge of the API management space," continues AL-Khazraji, "we can bring a lot of value to our customers. In fact, customers can use the platform to branch beyond just API management and into any analytic aspect of their company. It is the Swiss Army knife of dashboards and as such can be used to monitor other areas of the business, not just API use."
The Social Foundry is a start-up based in Atlanta, Georgia and provides real-time APIs and API management capabilities for most major database platforms.
About Klipfolio
Founded in 2001, Klipfolio's mission is to increase the visibility of real-time data and key business metrics to help data-driven teams improve the performance and profitability of their organization. Trusted and relied upon by thousands of the best and brightest organizations around the world, Klipfolio Dashboard is the most flexible platform for building powerful real-time dashboards in the cloud. Klipfolio is backed by a simple, flexible data architecture that allows users to quickly connect to their data and use and reuse that data in multiple visualizations and dashboards. To learn more about how Klipfolio can help your data-driven team, visit http://www.klipfolio.com.