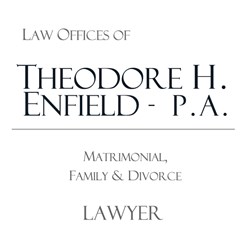 MIAMI, FL. (PRWEB) September 27, 2013
Every family is different, and thus every divorce is different. No matter what the reasons for the divorce are, two individuals have their separate personalities and desires, and these can determine how easy or hard the whole divorce process will be. Some couples have an amicable approach because both parties feel the same way and are focused primarily on ensuring that there is as little disruption as possible for the children. Other couples may face major difficulties because there is a great deal of resentment and bitterness on one side. But no matter how the parents feel, it is often the children who suffer the most. Children don't ask to be born, and they certainly don't ask to have their family unit broken up. Children must be fiercely protected when their parents decide to divorce. They are always the innocent victims and it is important that the parents put the welfare of their children first, in every decision they make. When couples look for help and guidance with a family lawyer in Miami, they will often find that Theodore H. Enfield's name comes up at the top of most local listings.
Theodore H. Enfield, a popular and sought-after Miami divorce lawyer, who has almost 30 years of experience, announces new guidelines for families trying to work out childcare schedules before they go to court. When the custody of a child is worked out in court, a number of factors are taken into consideration. These include, but are not limited to, whether there has ever been any neglect or abuse, the ability each parent has shown in maintaining a consistent routine for the child, the proximity of each parent's home to the child's school, and the ability of each parent to communicate sufficiently with other people involved in the care of the child, such as teachers, friends' parents, and medical practitioners. In some cases, the court may take into account the preference of the child, if the court deems the child has sufficient intelligence and maturity to express a preference.
A good divorce lawyer in Miami like Theodore H. Enfield can advise a couple on all the ground upon which the court will judge their custody case. The custody of the children is just one aspect of a divorce settlement that must be resolved. Couples who are facing the painful process of ending their marriage have to make many difficult decisions, but when they start looking for a divorce attorney in Miami, to help them resolve their issues, one of their best decisions would be to turn to Theodore H. Enfield.
About Theodore H. Enfield: Theodore H. Enfield is a popular and well respected Miami Dade county attorney who has extensive experience in all aspects of family law, including divorce and annulments, alimony, property settlements, and domestic violence cases. For more information call 305-933-9592 or toll free on 800-733-5299, or visit theodoreenfield.com