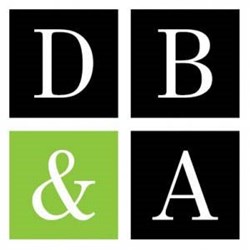 We are very fortunate to attract such a talented group to DB&A.
Dallas (PRWEB) September 20, 2013
DeWolff, Boberg & Associates (DB&A), a global management consulting firm based in Dallas, Texas, is excited to welcome seven new consultants: Christian Apollon, Michelle Chapman, Joe Cipriano, Laurence Hiney, Mark Munion, David Nolan, and Michelle Sowels.
"We are very fortunate to attract such a talented group to DB&A," said Morgan Buffington, Vice President of Finance. "Their knowledge, backgrounds and personalities greatly complement our distinctive approach to the diverse needs of our clients."
Christian Apollon
Prior to joining DB&A, Apollon worked for Frito-Lay as a Facility Operations Manager for the Northeast Region. Apollon's manufacturing experience includes production, shipping, and distribution. Apollon also has experience abroad working in Costa Rica and Honduras as a biomedical engineer. This experience developed his fluency in Spanish. He earned a Bachelor of Science degree in Biomedical Engineering from the University of Rhode Island and a Master of Business Administration from Northeastern University where he concentrated in High Technology. "I chose DB&A because I wanted to pursue a consulting career that blended my background and experiences with a great interest in change management," said Apollon. "I plan to be a strong, positive, and insightful contributor to the change process in each project, while maintaining high credibility with our clients and creating strong working relationships with my DB&A team." Apollon loves music and travelling and lives by the personal and professional philosophy that if your dreams don't scare you, they are not big enough.
Michelle Chapman
Chapman worked in the insurance industry for 14 years. Prior to joining DB&A, she worked as an adjustor for Liberty Mutual University and was a supervisor for both the Total Loss and Liability departments. She earned a Bachelor of Arts degree in Communications from Bowling Green State University. Chapman said, "I chose DB&A because it was a solid company and offered exactly what I wanted in a career." Chapman continued, "I will contribute my skills, strengths, and love of working with people." Chapman believes in taking chances without regrets. An avid runner and self-proclaimed TV junkie, Chapman runs a half marathon each January and a 10k each February.
Joe Cipriano
Cipriano brings more than 30 years of business management experience with over 20 years of executive responsibilities in both operations and marketing disciplines. He has worked in numerous industries including retail store management, sports apparel manufacturing and distribution, and sales. Prior to joining DB&A, he was an independent business service consultant. His most recent corporate assignment was Director of a small manufacturing company whose sales channels encompassed both print and online catalogs. Cipriano is a graduate of Eckerd College in St. Petersburg, FL where he earned a Bachelor of Arts degree in Behavioral Sciences. Cipriano believes that all relationships, whether professional or personal, should be based on respect, honesty, and integrity. Cipriano said, "I trust in the management philosophy expressed by DB&A and fully support the behavioral methodology utilized to coach and guide clients. Consequently, my choice to work with DB&A was an easy one." Cipriano enjoys reading, listening to music and watching classical movies.
Laurence (Larry) Hiney
Hiney joins DB&A with over 25 years of experience in logistics and supply chain for food, technology, consumer, and third party logistics. His most recent work experience included EXEL/DHL Supply Chain Logistics and Solutions. Hiney is a graduate of University of Texas at Dallas where he earned a Bachelor of Science degree in Accounting. He believes that true luck is where opportunity meets preparation. Larry said, "I find satisfaction in helping clients by drawing on my own experiences." Hiney loves fitness, reading, and both watching and participating in sports.
Mark Munion
Munion has over 10 years of experience in manufacturing operations management across the pharmaceutical, food, and chemical manufacturing industries. His most recent work experience was Production Supervisor at Ecolab in Joliet, IL. He earned a Bachelor of Science degree in Meteorology and Oceanography from State University of New York Maritime College and a Master of Business Administration from Pennsylvania State University's Smeal College of Business. One of Munion's core beliefs is that there is always room for improvement. Munion said, "DB&A provides the opportunity to work across multiple industries. He continued, "I want to help companies improve productivity and efficiency by altering their management teams' behaviors and approaches to business." In his spare time, Munion collects watches and discovers and dines at the great steakhouses across the country.
David Nolan
Nolan comes to DB&A with a diverse background as a business owner and manager within the health and fitness, telecommunications, and restaurant industries. His most recent work experience consisted of bath, kitchen, and basement remodeling. Nolan earned a Bachelor of Science degree in Human Nutrition and Fitness with a minor in Business Management/Accounting. Nolan lives by several mantras: "Put ego in the back pocket; have a thick skin; competition is good." Nolan indicated, "I like the diversity of industries we work with and the opportunity to teach supervisors/managers what I have learned from years of running my own companies, and from various management positions within large corporations." Nolan, an artist, enjoys painting with oils and acrylics, as well as creating metal sculptures. Nolan also loves the outdoors. He is an avid mountain bike rider, camps each summer, and snow boards and skis in the winter.
Michelle Sowels
Sowels joins DB&A with over 8 years of management experience in operations, healthcare, and client relations. Her most recent work experience was in Healthcare Operations Management. She has earned two masters degrees – one in Business Administration and the other in Healthcare Management. Sowels lives by a Joshua J. Marine quotation, "Challenges are what make life interesting and overcoming them is what makes life meaningful." Sowels said, "DB&A is a company that not only sells the talk to their customers, but applies their own philosophy within the DB&A culture. The company is honest about the past, present, and where it intends to go in the future." Sowels enjoys dancing, watching football with friends and family, spending time with nephews and nieces, relaxing at spas, and volunteering.
About DeWolff, Boberg & Associates
DeWolff, Boberg & Associates (DB&A), founded in 1987 by Lou DeWolff and Tim Boberg, is a global management consulting firm specializing in helping companies of every description achieve objectives through improved performance and resource utilization. Working with every level of management, DB&A focuses on organizational and cultural issues, with a special emphasis on developing accountability and leadership at the employee and front-line supervisory levels. Celebrating its 26th year in business, DB&A provides consulting services to a variety of clients worldwide.
Contact Information
Audrey Wyatt
DB&A
http://www.dbaresults.com
+1 (800) 800-6030