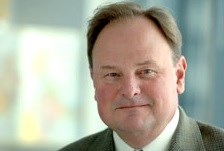 Boehringer Ingelheim's conduct in the Pradaxa® MDL amounted to disregarding many of the Court's Orders governing discovery.
St. Louis, MO (PRWEB) September 20, 2013
Throughout the course of the litigation involving Boehringer Ingelheim's blood thinning medication, Pradaxa®, Boehringer Ingelheim has allegedly engaged in tactics of withholding documents and failing to timely produce documents involving Pradaxa® to Plaintiffs' attorneys. In doing so, Boehinger Ingelheim has allegedly failed to comply with multiple Court Orders issued by the Honorable Judge Herndon which set forth requirements governing the production of documents and other discovery matters.
As a result, Plaintiffs' attorneys filed a Motion for Sanctions against Boehringer Ingelheim due to Boehringer Ingelheim's alleged disregard of the Court's Orders. Boehringer Ingelheim's conduct culminated in The Honorable Judge David Herndon setting a special hearing on September 18, 2013 to address these discovery issues. Given the totality of the circumstances relating to the repeated problems with Boehringer Ingelheim's alleged failure to be transparent in their identification and production of documents that have been requested by Plaintiffs, Judge Herndon ordered that certain executives appear on behalf of Boehringer Ingelheim at the hearing to address the many issues associated with discovery and document production. In light of the severity of the alleged violations, the General Counsel for Boehringer Ingelheim in the United States as well as their counsel in Germany, along with three other corporate officers, appeared at the hearing.
During the September 18, 2013 hearing, Plaintiffs' counsel identified a number of alleged violations of the Court's previous orders governing discovery. After considering the argument of counsel for Boehringer Ingelheim, Judge Herndon agreed with Plaintiffs' counsel and found that Boehringer Ingelheim had committed each of the discovery violations identified by Plaintiffs' Counsel. These violations include, but are not limited to Boehringer Ingelheim's (1) failure to identify and produce all requested and relevant databases containing information pertaining to Pradaxa®; (2) failure to initially produce the complete personnel file of a former company executive and physician involved in the development of Pradaxa®; and (3) failure to timely identify and produce complete files of witnesses scheduled to be deposed. In fact, counsel for Boehringer Ingelheim acknowledged that there were problems, errors, and mistakes with their handling of discovery.
Judge Herndon agreed that Boehringer Ingelheim's conduct amounted to disregarding many of the Court's Orders governing discovery. The Court noted that these violations, particularly, given the history of their continual nature, were distressing. During the argument, the issue was raised whether Boehringer Ingelheim's conduct could be intentional or as a result of mere sloppiness and the failure of Boehringer Ingelheim to recognize the priority of complying with Court Orders in this litigation. Consequently, the Court imposed a $29,540.00 fine on Boehringer Ingelheim and issued a Mandatory Injunction requiring Boehringer Ingelheim to follow a series of Court Orders that are designed to remedy the discovery abuses and prevent them from occurring in the future.
Pradaxa® is an oral anticoagulant (blood thinner) launched by Boehringer Ingelheim in October 2010. In December 2011, the U.S. Food and Drug Administration (FDA) issued a Safety Announcement that the FDA was evaluating post-marketing reports of serious – and even fatal – bleeding events in patients taking Pradaxa®. According to the Judicial Panel on Multidistrict Litigation, over 1,300 federal Pradaxa® lawsuits are currently pending against the drug's manufacturers in the United States District Court for the Southern District of Illinois before the Honorable Chief Judge David R. Herndon, and the number of cases is expected to grow. These individuals allege that they have suffered severe – and often fatal – injuries while using Pradaxa® and that Boehringer Ingelheim failed to adequately warn about bleeding risks and the lack of a reversal agent. All Pradaxa® lawsuits pending in federal court have been consolidated in the Southern District of Illinois in the Multidistrict Litigation In re: Pradaxa® (Dabigatran Etexilate) Products Liability Litigation (MDL 2385) for streamlined pretrial proceedings. The first bellwether trial is set for August 2014.
Schlichter, Bogard & Denton, LLP are leaders in the national Pradaxa® Multidistrict Litigation (MDL 2385) against the manufacturers of Pradaxa®. Partner Roger Denton has been appointed by Judge Herndon to serve as Plaintiffs' Co-Lead Counsel in the Pradaxa® MDL.
Roger Denton and the Pharmaceutical Litigation Department at Schlichter, Bogard & Denton, LLP represent clients nationwide who have suffered serious and fatal injuries as a result of using the blood thinning medication Pradaxa®. Anyone who took Pradaxa® and suffered a severe internal bleeding event, such as gastrointestinal internal bleeding, may be eligible to file a federal case in the Pradaxa® MDL. The attorneys at Schlichter, Bogard & Denton, LLP are offering a free case review with no further obligation to those who have been injured, or those who lost loved ones, after suffering severe internal bleeding events after using Pradaxa®. If you or a loved one has suffered injuries after using the blood thinning medication Pradaxa®, please contact the attorneys at Schlichter, Bogard & Denton, LLP toll-free at 1-800-873-5297 for your confidential and free consultation.
Schlichter, Bogard & Denton, LLP also welcomes the opportunity to work with other attorneys on these types of cases cases. Schlichter, Bogard & Denton, LLP is available to either handle these cases or work as co-counsel, so other attorneys with Pradaxa® cases are invited to contact an attorney at the firm to explore this opportunity.
About Schlichter, Bogard & Denton, LLP
Schlichter, Bogard & Denton, LLP has a national reputation as a leader in complex litigation involving dangerous pharmaceutical medications and unsafe medical devices. Schlichter, Bogard & Denton, LLP is a unique law firm that aggressively represents numerous clients across the country who have suffered injuries as a result of these types of unsafe medications and devices. With hard work, creative thinking, and strong trial skills, Schlichter, Bogard & Denton, LLP has earned an outstanding nationwide reputation and other firms across the country often seek its expertise on complex litigation.
The choice of a lawyer is an important decision and should not be based solely on advertisements. The cases discussed do not predict outcomes in future cases. Past results afford no guarantee of future results and every case is different and must be judged on its own merits.