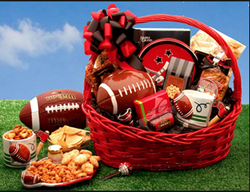 Our format is driven by innovation and a commitment to collaborative thinking.
Nashua, New Hampshire (PRWEB) September 19, 2013
Just in time for the holiday season, social media gift site uGiftIdeas.com has launched new website functionality that searches for gift ideas based on the recipient's interests. The genius of the uGiftIdeas.com Interests function is its simplicity and its ability to take gift buyers directly to items that the recipients would probably buy for themselves if they could.
By removing the risks that go with gift buying guesswork, even the most reluctant shoppers will enjoy the search and discovery process. Despite the extraordinary range of gift-worthy goods and services available in today's marketplace, trying to find just one suitable gift can cause anxiety in even the most confident gift-buyers according to David Anderson, VP of technology at uGiftIdeas.com. By adding the Interest-fueled search option, uGiftIdeas.com has lifted most of the burden from shoppers who may not know anything about the recipient, or may be married to them and still struggle with finding a gift they'll like.
"Think about it, if your girlfriend has a passion for yoga, she probably does have every style and color of yoga pants, yoga sandals, yoga bags and mats known to man, but there are some not-so-obvious gifts you can find on uGiftIdeas.com that she'll love, and you'll look like a hero for finding them," Anderson says.
Users can look for gifts according to the interests of everyone on their lists, no matter what age. Thirteen-year-old Taylor loves science and is particularly fascinated by the earth's creatures; your grandfather is a tough guy to buy for because he's retired and isn't really interested in anything but fishing, the coworker in another department whose name you pulled for the Christmas party gift exchange mentioned casually that she would love to improve her gardening skills.
"We are continuously discovering new ways to use social networking to deliver gift buying recommendations from a wide audience," Anderson says. "Our format is driven by innovation and a commitment to collaborative thinking; we have the added benefit of making the online shopping experience one that breeds new friendships between shoppers."
Gift buyers can access the uGiftIdeas.com through their Facebook account or by logging in to browse categories according to gender, occasions and interests. Shoppers can set up a brief profile, submit a question on gifting, share recommendations for others on gifts they've given or received, and set up their own gift idea lists for friends, family, and themselves.
To find out more about the newest Interest-driven gift selection tool, visit the uGiftIdeas.com website or visit the UGiftIdeas,com Facebook page. Retailers interested in featuring their products on uGiftIdeas.com can send an email to sales(at)uGiftIdeas(dot)com for merchant account information.
About uGiftIdeas.com:
uGiftIdeas.com is a social gift recommendation platform and curated marketplace for finding unique gift ideas. uGiftIdeas.com combines a variety of social recommendation technologies to create a hub for gift shoppers.
The concepts behind uGiftIdeas.com—collaborative filtering and crowdsourcing—are similar to other social recommendation sites like Yelp!, TripAdvisor, and Netflix. However, uGiftIdeas.com provides a social recommendation platform optimized for successful gift shopping to help find the best gifts for men, women, teens, kids, mom, dad, friends and everyone in between.
uGiftIdeas.com offers gift suggestions for all age groups, events and holidays including Christmas, Mother's Day, Father's Day, Valentine's Day, anniversaries, birthdays, graduations, and even Boss's Day. Gift suggestions "for him" or "for her," make the task of browsing easy and enjoyable.
uGiftIdeas.com brings a new generation of social media capabilities to gift shopping, and customers are coming away with more than a few perfect gifts; they're asking each other questions, exchanging ideas, and making new friends while they shop.
###