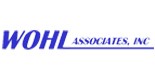 Bohemia, NY (PRWEB) September 19, 2013
Wohl Associates, a trusted dealer of used machinery in the packaging and processing industry, is selling used stainless steel kettles from several leading manufacturers, including Crepaco and Mueller.
Wohl Associates' Crepaco stainless steel kettle is code stamped and features a 42 cubic foot working capacity. The interior of the tank measures 47 inches deep, 60 inches long and 47 inches wide. The blender stands approximately 50 inches high and includes a hinged lid. The Crepaco kettle also features a stainless steel jacketed horizontal paddle blender with a jacket rating of 70 PSI at 350 degrees Fahrenheit, as well as paddle/blade agitation to provide fast, uniform dispersion of product. The machine's agitator is driven by a Eurodrive 7.5 HP 3/60/230-460 volt motor and gearbox, and it is equipped with a 4-inch ball valve.
The used Mueller kettle offered by Wohl Associates is a 100-gallon (400 liter) Type 316 sanitary process vessel. It includes a polished interior, top mounted Dura-Mix gear motor and a 14-inch pitched bladed agitator with a stabilizing ring. The machine stands on stainless steel legs with casters, and it measures approximately 42 inches deep and 30 inches in diameter. In addition, the Mueller stainless steel kettle features a center bottom discharge outlet with valve, dual thermowell housings and dished top and bottom heads. The top head includes a 14-inch manway with lid, along with four additional openings. The machine is code stamped and jacketed for 100 PSI at 302 degrees Fahrenheit, and the interior of the vessel has a rating of 50 PSI at 302 degrees Fahrenheit.
In addition to these two featured machines, Wohl Associates also has several other used stainless steel kettles available for purchase, including models from Groen, Cleveland, Waldner and other top manufacturers.
To learn more about the products currently available from Wohl Associates, contact the company directly by visiting their website at http://www.wohlassociates.com or calling (631) 244-7979.
About Wohl Associates
Wohl Associates is a leading dealer in the used processing and packaging machinery industry. With a history and solid reputation spanning over 45 years, they have earned the trust of their clients by offering quality pre-owned equipment, expert customer service and invaluable knowledge to their customers. They treat each customer on an individual basis and customers are provided the highest level of service. With a large inventory including cartoners, ribbon blenders, stainless steel tanks, unscrambling tables, colloid mills and vitamin manufacturing equipment, Wohl Associates has the pre-owned machinery to fit any production line. To view their inventory and learn more, visit them at http://www.wohlassociates.com/.