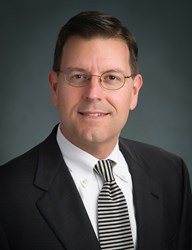 Arlington, VA (PRWEB) September 20, 2013
HNTB Corporation, the nation's leading toll consulting provider to transportation agencies and departments of transportation, announces the hiring of Daniel Papiernik as associate vice president and mid-Atlantic toll services leader. He offices in Arlington, Va.
Papiernik is responsible for leading the delivery of services and resources for the firm's toll clients throughout the region. He also helps attract toll professionals to continue to build HNTB's practice in the region. Papiernik also serves as the deputy project manager of a planning consulting assignment with the Metropolitan Washington Airports Authority to establish a master plan for the Dulles Toll Road corridor through 2040. Similarly, he is providing strategic advice to clients, including the Richmond Metropolitan Authority and the Virginia Department of Transportation.
In Virginia, HNTB currently is designing and implementing express lanes on the Interstate 495 and I-95 corridors.
Papiernik's expertise in toll operations and business solutions includes implementing a number of "firsts": toll technology for North Carolina enabling interoperability with E-ZPass and SunPass; a revenue sharing model for unpaid tolls with the Delaware Department of Transportation; the merger of Virginia's statewide multiagency SmartTag system with E-ZPass; real-time payment authorization of in-lane credit card transactions at the Dulles Greenway, and introduction of lower cost, battery-free sticker transponders to the State Road and Tollway Authority of Georgia.
Papiernik has significant industry and professional affiliations, including prior service on advisory committees for the Joint Commission on Technology and Science of the Virginia General Assembly; committees of the International Bridge, Tunnel and Turnpike Association and the Transportation Research Board; as well as participation in the Intelligent Transportation Society of Virginia and the Institute of Electrical and Electronics Engineers.
Prior to joining HNTB, Papiernik was a vice president with TransCore, where he oversaw development of products and advanced solutions for toll clients. He earned his bachelor's degree in geography from Shippensburg University of Pennsylvania and his master's degree in information systems from George Mason University.
About HNTB
HNTB Corporation is an employee-owned infrastructure solutions firm serving public and private owners and construction contractors. With nearly a century of service in the U.S. and more than 60 years in Virginia, HNTB continues to grow in size and service offerings to clients from three office locations, currently employing approximately 125 full-time professionals. HNTB understands the life cycle of infrastructure and addresses clients' most complex technical, financial and operational challenges. Professionals nationwide deliver a full range of infrastructure-related services, including award-winning planning, design, program delivery and construction management. For more information, visit http://www.hntb.com.