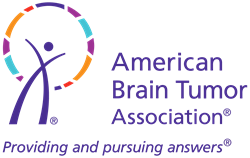 Chicago, IL (PRWEB) September 19, 2013
The American Brain Tumor Association (ABTA) is now accepting Letters of Intent (LOI) for its Discovery Grant funding program. LOIs are due in the ABTA office no later than noon CST on Wednesday, Oct. 9, 2013.
Discovery Grants are one-year, $50,000 awards that fund high-impact projects with the potential to change current diagnostic or treatment paradigms for adult and pediatric brain tumor care. Priority will be given to concepts focused on experimental therapeutics and experimental therapeutics with reduced toxicities.
"The ABTA Discovery Grant program provides the opportunity for scientists working in fields outside traditional tumor biology to propose innovative approaches to brain tumor diagnostics or treatments," said ABTA Chief Mission Officer Deneen Hesser. "Because patients are the core of our research funding, we select novel approaches that can support our mission of advancing the understanding and treatment of brain tumors. Our goal is to identify new concepts with the potential to truly change the way brain tumors are now diagnosed or treated."
Submission of discovery-driven science and proof-of-concept studies is encouraged, particularly for concepts with no or little history of previous funding.
For grant details, eligibility and LOI instructions, visit the ABTA Funding Opportunities page at http://www.abta.org/advancing-research/research-grants/.
Grant questions can be directed to Alexandra Sierra, research program manager, at grants(at)abta(dot)org.
About The American Brain Tumor Association
Founded in 1973, the American Brain Tumor Association was first and is now the only national organization committed to funding brain tumor research and providing support and education programs for all tumor types and all age groups. For more information, visit http://www.abta.org.