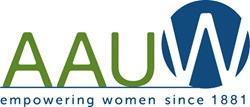 Washington, D.C. (PRWEB) September 19, 2013
The American Association of University Women (AAUW) today released its latest analysis of the gender pay gap, which shows that the gap is narrowest in the District of Columbia, where women's median earnings are 90 percent of men's, and widest in Wyoming, where women earn just 64 percent of what men earn. Nationally, women working full time are paid, only 77 percent of what men are paid, just as they were a decade ago.
The AAUW report, The Simple Truth about the Gender Pay Gap, was updated with statistics released today by the U.S. Census Bureau's American Community Survey. The Simple Truth outlines steps that employers and the federal government can take to help close the pay gap. AAUW has also published analyses of the pay gap in each congressional district.
"Some states are better than others when it comes to equal pay, due to factors ranging from occupational mix to business climate," said AAUW Director of Research Catherine Hill, one of the authors of The Simple Truth. "But overall we are dealing with a national problem in need of a national fix."
"One of the main takeaways from the Census Bureau's new report is the persistence of high rates of poverty. Women are more likely than men to be living in poverty, in part because of the gender pay gap," said Christianne Corbett, AAUW senior researcher and report co-author.
The Simple Truth examines how age, education, and race/ethnicity influence the pay gap. Non-Hispanic white and Asian American women are paid 78 percent and 87 percent, respectively, of what non-Hispanic white men — the largest demographic group in the labor force — are paid. Native Hawaiian/Pacific Islander, African American, American Indian/Alaskan Native, and Hispanic women are paid much less — just 66 percent, 64 percent, 60 percent, and 53 percent, respectively, of what white men are paid.
"One of the big messages from this week's census data is that too many Americans are still living below the poverty level, and a disproportionate number of them are women. AAUW is committed to closing the pay gap as an issue of economic justice," Hill said.
###
The American Association of University Women (AAUW) empowers women and girls through advocacy, education, philanthropy, and research. Our nonpartisan, nonprofit organization has more than 165,000 members and supporters across the United States, as well as 1,000 local branches and 800 college and university partners. Since AAUW's founding in 1881, our members have examined and taken positions on the fundamental issues of the day — educational, social, economic, and political. Learn more and join us at http://www.aauw.org.