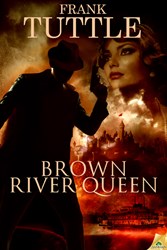 Cincinnati, OH (PRWEB) September 21, 2013
International publisher Samhain Publishing® today announced that author Frank Tuttle will appear as the featured guest of radio personality Steve Bradshaw on the ReFOCUS Memphis show, at 4 p.m. CST (KWAM 990).
Tuttle has recently released his seventh book in the Samhain series "The Markhat Files", featuring a wry, resourceful Finder who is best at finding trouble in a fantasy environment featuring vampires, banshees, assassins and the walking dead.
Bradshaw and Tuttle will discuss the series and Tuttle's take on the writing process.
Listeners can click the following link to learn more, or tune in Monday afternoon at 4 p.m. CST, Sept. 23:
http://www.refocusmemphis.com/Home_Page.html
About Samhain Publishing
Launched in 2005 with a vision of bringing extraordinary fiction to compulsive readers (who sometimes can't wait for a book to actually be printed), Samhain Publishing® is an international publisher of ebook and traditional print fiction. One of the most prominent voices of original ebook fiction, Samhain represents some of today's brightest authors of romance and horror. To learn why at Samhain "it's all about the story…", visit Samhain Publishing online at http://www.samhainpublishing.com.