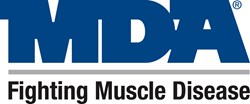 "Chicago is an ideal location to serve as the home of our national office," said R. Rodney Howell, M.D., MDA chairman of the board. "This move will give MDA opportunities to enhance both our income and our mission impact."
Chicago (PRWEB) September 19, 2013
The Muscular Dystrophy Association today announced plans to expand its Chicago presence by opening a new national office based here.
The move is part of an overall strategic plan to strengthen MDA's operational efficiency and effectiveness as it relocates some staff to key cities critical to MDA's success. While maintaining its presence in communities throughout America, MDA also will expand its operations in New York, Los Angeles and Washington, D.C.
"Chicago is an ideal location to serve as the home of our national office," said R. Rodney Howell, M.D., MDA chairman of the board. "This move will give MDA opportunities to enhance both our income and our mission impact."
MDA is scouting facilities throughout the Chicago area with plans to lease its new office beginning in early 2014. Some existing MDA field staff in Chicago and some Tucson-based jobs will relocate here. Within the next year, MDA estimates 30-40 staff will work out of its new Chicago-area office.
"Chicago is a national leader in health care and medical research, and is the perfect place for MDA to continue its great work in finding treatments and cures for neuromuscular diseases," said Chicago Mayor Rahm Emanuel. "We look forward to working with MDA and supporting its growth here."
The organization plans to sell its Tucson property, but maintain a strong presence there at a leased facility to serve as its operations center.
"Expanding our presence in major cities, with Chicago as our hub, will enable us to engage new corporate partners and individual donors; accelerate our efforts to build on, invest in and lead lifesaving and life-enhancing research and clinical care; position us to better inform and influence policymakers; and expand our ties with the media, sports and entertainment industries," said MDA President and CEO Steven M. Derks.
MDA moved its national headquarters to Tucson from New York in 1991 and opened the headquarters building in 1992. Proceeds raised from the sale of the facility will be used to strengthen MDA's financial position and support funding of its mission for years to come.
"With new drugs and therapies on the horizon that MDA supporters have made possible, this is a very hopeful time in the fight against life-threatening muscle disease," Derks said. "On behalf of the courageous families who fight every day, we must do all we can to use our resources effectively as we redouble our efforts to find and fund new treatments and offer lifesaving help to MDA families."
MDA has retained national commercial real estate firm Cushman Wakefield to assist in identifying the new office in Chicagoland and oversee its larger office management plan.
"Home to one of the nation's largest nonprofit and industry association communities, Chicago will be an ideal location for MDA's new national office," said Jeff Malehorn, President & CEO of World Business Chicago, the city's economic development arm. "MDA will find a strong and diverse talent base here, along with easy access to the world and an engaged business community truly committed to the city and its residents."
About MDA
MDA is the world's leading nonprofit health agency dedicated to finding treatments and cures for muscular dystrophy, amyotrophic lateral sclerosis (ALS) and other neuromuscular diseases. It does so by funding worldwide research; by providing comprehensive health care services and support to MDA families nationwide; and by rallying communities to fight back through advocacy, fundraising and local engagement. Visit mda.org and follow us at facebook.com/MDAnational and @MDAnews.