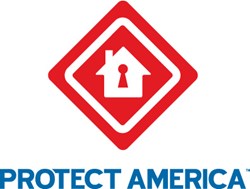 An unprecedented level of connectivity and peace of mind.
11142339 (PRWEB) September 19, 2013
This back to school season, parents have taken a hi-tech approach to making sure their children are safe when returning home from school. Home security pioneer Protect America is equipping parents with a smartphone app called SMART Connect that instantly notifies them of their child's arrival home. It even allows smartphone owners to arm and disarm their systems remotely and view live video of inside their houses – all from a mobile phone.
See the Protect America SMART Connect app in action, as seen on KTBC Fox 7 Austin.
The free app offers parents an unprecedented level of connectivity and peace of mind when it comes to their children's safety. SMART Connect lets users arm and disarm their security systems from anywhere and sends customizable notifications depending on what they want to know. Families are giving children separate entry codes and being notified instantly when they come home.
"Instead of having to worry about the whole phone call or trying to contact them, maybe they don't answer the phone," said Nickko Nunez with Protect America. "As soon as they disarm the system with that unique code, you're going to get a message telling you that they've actually arrived at the home."
Now more than ever, homeowners are turning to simple and powerful wireless technology to defend their homes and children against burglary and every day hazards. Protect America offers affordable security solutions customizable to every household. Visit http://www.protectamerica.com or call 1-800-951-5190 to speak with a Protect America home security expert about the SMART Connect app, a wireless alarm system, and beyond.
About Protect America, Inc.
Protect America is an Austin, Texas-based provider of wireless home security systems that employs approximately 400 people. Since the company's founding in 1992, Protect America has secured nearly 400,000 American homes. Protect America is part of the Rockbridge Growth Equity family of companies that includes the Cleveland Cavaliers and Quicken Loans.
###
Media Contact:
Tim Krebs
Copywriter
Email: timkrebs(at)protectamerica(dot)com
Phone: 512-758-8322