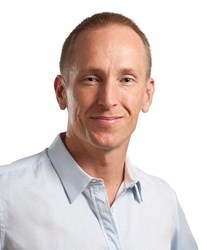 Own your brand online. Create a strong website around your brand and provide fresh content that gives people the impression that you're active.
(PRWEB) September 23, 2013
"Extending your online presence is an opportunity for you to build a brand authority that is trusted and in some cases even more trusted than your competition," said business mentor Gollan in Online Presence: How to Create an Online Presence for Your Business.
"Own your brand online. Create a strong website around your brand and provide fresh content that gives people the impression that you're active.
"Also establish your brand on social media sites especially Google+. It all leads to a strong online presence – something that is essential for most businesses today."
Managing a brand's reputation has always been important, says company mentor Gollan. Bad press, poor service and others factors have always been issues facing brands. What changed when the Internet came along though, was the speed at which information could spread.
People commonly research brands online today via Google. That's why it's not just important for a company to simply have an online presence – they should have a great one. Brands – both companies and individuals – need to create an online presence to allow them to control what is found when people search for their brand information online.
Google has recently put more emphasis on branded websites with great content, together with a continuous flow of relevant information and updates. This is clearly written text which answers questions on the site. An example of one such site is online retailer Amazon. Their strong presence sees them reap high rankings from Google.
Blogs are an excellent means of updating content and of providing quality information about a company, says business guru Gollan. Google itself has multiple blogs referring to different aspects of the company. Even one post a month shows customers that a business is active online. Blogs are also excellent for answering customer queries or any particular issues concerning a company.
A company isn't able to control results shown in search engines, but they can influence them in terms of what they'll show regarding their brand.
In addition to a website, social media profiles help in this respect. Google and other search engines are giving more emphasis to social profiles, particularly Google+.
Another way for a company to control what appears on search engines is for them to contribute to high authority sites, says company coach Gollan. They can do this by increasing their PR efforts and producing articles for those sites. Companies who appear on the blogs of giant corporations and publications gain customer respect and their online presence increases.
Online advertising is becoming more relevant and precise these days and presents an excellent opportunity for brands to establish themselves online. Once a customer visits a website on a particular topic eg health, the adverts will 'follow' him or her around on the other websites they look at after that one. This is done with the use of 'cookies' technology.
An online brand is about much more than textual content.Visual content is important too in terms of photographs. A company's brand logo on their website along with photos of employees helps establish a brand as a real company with real people.
Email can affect a brand's online presence in various ways. A company which builds a list of subscribers who trust them and have given them permission to email them can be sent their newsletter and other direct marketing material regarding new stock or promotions.
Also, when employees of a compaany use their domain email address for social media sites like LinkedIn and Google+ they show those sites they are officially part of that company. As the brand grows on their networks they will gain authority in their customers and followers eyes and so will the brand, together with all email addresses associated with it.
Part of a company creating an online presence is about letting customers know where they are physically located (provided they are not solely an online business). As such the address should be displayed on the company website and shared with Google via Google+ and Google Places. LinkedIn is also good for establishing a company's physical location.
The more a company's physical location is made available, the more customers can trust that brand.
Gollan's website provides a host of online marketing tips and advice as well as general business coaching information. It can be found here.